Microsoft making Xbox Surface - report
7 inch gaming tablet to debut ahead of the next Xbox.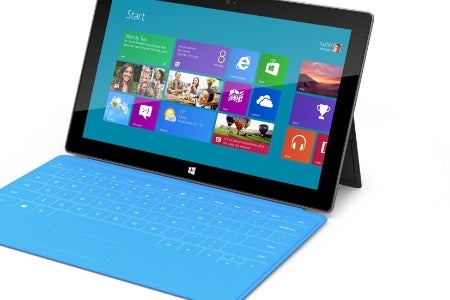 Microsoft is making a 7 inch gaming tablet called Xbox Surface, according to a new report.
Hardware planning for this device is underway, The Verge reports. It will "likely" include a custom ARM processor and high-bandwidth RAM designed specifically for gaming tasks. These specs may be altered before release, though.
Xbox Surface won't run a full version of Windows, the report claims. Instead it will run a custom Windows kernel. It is "likely" being made using the secret hardware production process Microsoft uses for its Surface devices. The Xbox 720, as it's called, will be manufactured by the usual suspects though, such as Foxconn.
Apparently Microsoft "locked down" several Xbox-buildings at its offices in Silicon Valley recently to protect the inner workings of its unannounced gubbins from leaking outside. It is here, at the heart of the Interactive Entertainment Business division, that games and software are being created for the Xbox Surface, the report claims.
The Verge said we should expect to see the Xbox Surface debut ahead of the next Xbox. Will both devices work together?
The Verge's sources have indicated the initial specifications mentioned by a shifted2u.com report from earlier this year on Xbox Surface were accurate. Then, the image below set tongues wagging ahead of Microsoft's Surface announcement, but it was never verified.
It's important to note that the specs referenced by The Verge report relate to the tablet computing device portion of the alleged specifications sheet only. The stationary computing device, which carries its own set of specs, appears to be something else entirely.
The announced Surface released late last month alongside the Windows 8 operating system. The basic 32 GB model without a cover costs £399.
Microsoft is yet to comment.