Microsoft giving free Xbox One consoles and games to aspiring streamers
Upload Outreach Program announced.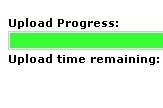 Microsoft hopes to attract an early crowd of video uploaders to Xbox One with the offer of a free console, free games and a year of Xbox Live Gold.
You can win entry into the Upload Outreach Program by crafting a one-minute video about any Xbox 360 or Xbox One game you love and uploading it to the web.
Send the link to upload@microsoft.com by 15th September and Microsoft will judge the best of the crop.
A glance at the full terms and conditions reveals there are 20 console bundles to be won, each with a retail value of around £1322.
Xbox One (and PlayStation 4) will allow you to upload recorded gameplay clips or stream your gameplay live via the included Twitch app - no extra recording hardware required.