Microsoft announces new Age of Empires game, Castle Siege
But...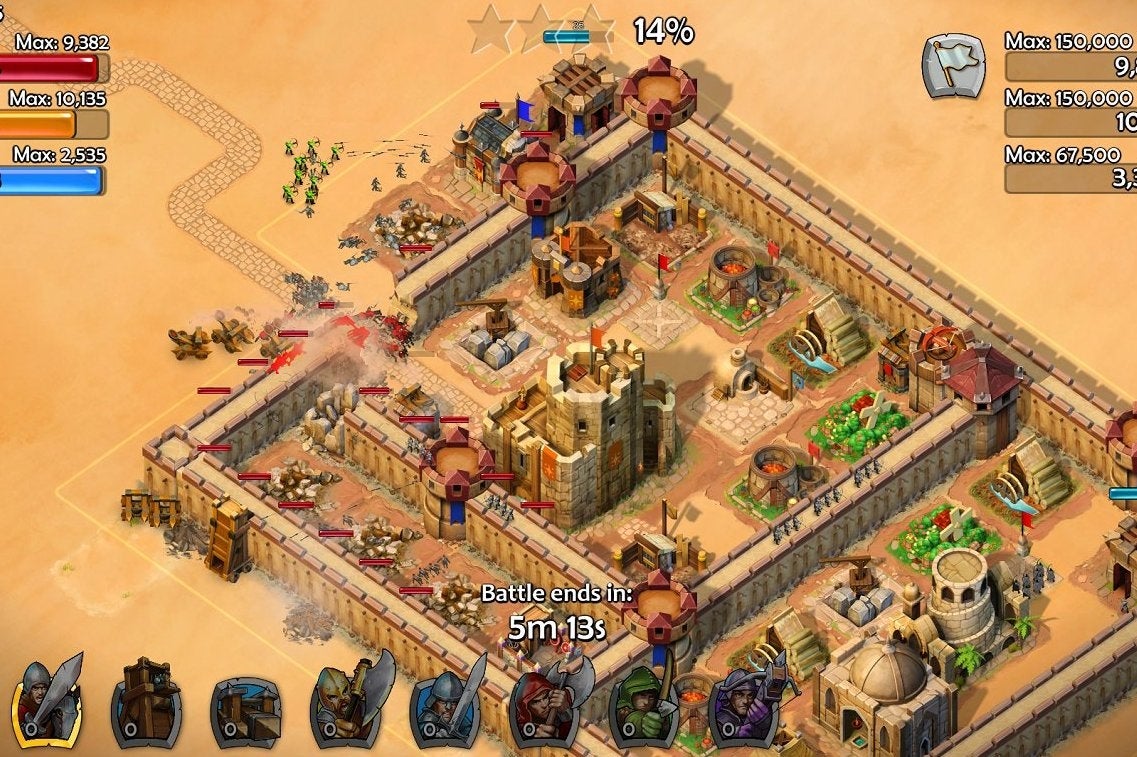 Microsoft has announced a new Age of Empires game, subtitled Castle Siege.
Castle Siege is developed by Smoking Gun Interactive, is published by Microsoft Studios, and launches in September for Windows 8 and Windows Phone 8 devices.
So while it'll work on a Windows 8 PC, Castle Siege is "built for touch", according to the official blurb - words which will do nothing to reassure fans of the much-loved PC strategy series that this latest effort is little more than a Clash of Clans-inspired spin-off. Microsoft's Age of Empires: Castle Siege website warns it "offers in-game purchases to accelerate gameplay".
Speaking of gamplay, you build your castle into a city, accumulate resources and train your armies to defend and attack your enemies. "Castle Siege is built for you to enjoy the expansiveness of an Age of Empires game with the speed and simplicity of touch-based gaming," Microsoft said.
The touch controls let you drag paths on the screen to command units directly.
As a Microsoft Studios' published game, you can connect to Xbox Live for access to the leaderboards and form alliances with your friends. There's cross-platform play on Windows 8 and Windows Phone 8 devices. Your progress is saved to your Gamertag.
Castle Siege starts with six civilisations from the Medieval Era, including Britons, Teutons and Kievan Rus. There are 10 historical battles, including the Siege of Marienburg and the Fall of Constantinople.
The Age of Empires series has enjoyed a resurgence of sorts in recent years. In August 2013 Microsoft announced The Forgotten, the first new expansion in nearly 13 years and exclusive to the HD Edition of Age of Empires 2. Age of Mythology Extended Edition launched in May.