Microsoft announces 25 indie games coming to Xbox One
Including a couple that use Kinect.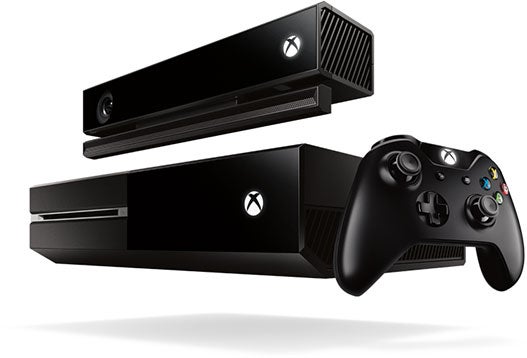 Microsoft has announced 25 indie games coming to Xbox One as part of the ID@Xbox self-publishing program.
Games such as Nicalis' 1001 Spikes, Guacamelee Super Turbo Championship Edition by DrinkBox Studios and Super Time Force by Capybara are on the list.
More than 200 developers have now received Xbox One development kits through the program, Microsoft said.
Now, Xbox One owners are about to see the results, with ID@Xbox games due to be released in the Xbox store in the coming weeks.
Here's the list:
1001 Spikes by Nicalis
Calibre 10 Racing Series by Bongfish GmbH
CastleStorm by Zen Studios
Chariot by Frima
Chuck's Challenge 3D by Niffler
Contrast by Compulsion Games
Divekick Addition Edition + by Iron Galaxy Studios
Forced by BetaDwarf ApS
FRU by Through Games
Guacamelee Super Turbo Championship Edition by DrinkBox Studios
Gunscape by Blowfish Studios
Habitat by 4gency
Hyper Light Drifter by Heart Machine
It Draws a Red Box by Other Ocean
Nutjitsu by NinjaBee
Pinball Arcade by FarSight Studios
Q.U.B.E. Director's Cut by Toxic Games
Riptide GP2 by Vector Unit
Roundabout by No Goblin
Sixty Second Shooter Prime by Happion Laboratories
Spectra: 8bit Racing by Gateway Interactive
Strike Suit Zero by Born Ready Games
Super Time Force by Capybara
The Last Tinker by Mimimi Productions
Wulverblade by Darkwind Media
Of note are It Draws a Red Box and FRU, which feature Kinect integration.
It Draws a Red Box is "a chaotic eight-player eSport jumping jetpack future arena ball game" inspired by Bomberman and Smash Bros.
Fru is described as a Kinect-based puzzle platformer in which the player uses a joystick and their body to control the game. The player's silhouette is used to reveal what lies beneath the world at first glance, Microsoft said. "Fru's gameplay changes according to the player's shape, pose and movement."
Microsoft said the list is not comprehensive, and more ID@Xbox games are in the pipeline, including Pool Nation FX, Another World, Stick it to the Man, Ninja Cowboys, Mortar Melon and The ARC.
ID@Xbox chief Chris Charla said: "Since we first announced the program in August, we've been working closely with developers to bring a diverse array of independent games to Xbox One.
"Our goal is to make the process as easy as possible so developers can focus on what matters most: creating the games you're beginning to see today!"
Microsoft Studios boss Phil Spencer added: "Our goal has always been to make Xbox One the best place to play games, and that means having a diverse portfolio for gamers to choose from.
"We've worked closely with independent developers to bring their own brand of creativity and innovation to the platform and today is just the beginning."