Microsoft: all new Xbox dash apps must support Kinect
Gesture and voice control mandatory for devs.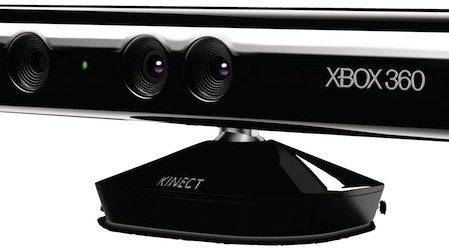 All future Xbox 360 dashboard apps must support Kinect motion and voice controls, Microsoft has confirmed.
As reported by Kotaku, while traditional controller input is not being abandoned, developers will be required to include motion and voice controls in their software.
Microsoft is reportedly offering developer's assistance with indexing search terms for voice recognition and motion controls.
Long term it apparently hopes to lay down a standard for voice control across PCs, Windows Phones and other future Microsoft devices.
Here's a list of new apps due to pop up on the new Xbox 360 dashboard in the next few months:
Due in December:
4 on Demand (C4). United Kingdom
ABC iView (Australian Broadcasting Corp.). Australia
AlloCiné. France (AlloCiné), Germany (Filmstarts), Spain (Sensacine), United Kingdom (Screenrush)
Astral Media's Disney XD (Astral Media). Canada
blinkbox (Blinkbox). United Kingdom
Crackle (Sony Pictures). Australia, Canada, United Kingdom, United States
Dailymotion. Available in 32 countries globally
Demand 5 (Five). United Kingdom
DIGI+ (CANAL+). Spain
GolTV (Mediapro). Spain
iHeartRadio (Clear Channel). United States
Mediathek/ZDF (ZDF). Germany
MSN. Canada, France, Germany, Italy, Mexico, United Kingdom
MSNBC.com. United States
MUZU.TV. Denmark, Finland, France, Germany, Ireland, Italy, Netherlands, Norway, Spain, Sweden, United Kingdom
ninemsn. Australia
Real Sports (Maple Leaf Sports). Canada
Rogers On Demand Online (Rogers Media). Canada
SBS ON DEMAND. Australia
TMZ (Warner Bros.). Canada, United States
TVE (RTVE.es). Spain
UFC on Xbox LIVE (UFC). Canada, United States
Verizon FiOS TV. United States
VEVO. Canada, Ireland, United Kingdom, United States
Vudu (Wal-Mart). United States
YouTube. Available in 24 countries globally
Early 2012
Antena 3 (Antena 3 de Televisión). Spain
BBC (BBC). United Kingdom
CinemaNow (Best Buy). United States
HBO GO (HBO). United States
MLB.TV (MLB Advanced Media). Australia, Brazil, Canada, Chile, Columbia, Czech Republic, France, Germany, India, Ireland, Italy, Japan, Korea, Mexico, Netherlands, New Zealand, Poland, Russia, South Africa, Spain, Sweden, Taiwan, United Kingdom, United States
Telenovelas/Sports (Televisa). Brazil, Chile, Colombia, France, Italy, Mexico, Spain, United Kingdom
Xfinity On Demand (Comcast). United States