Microsoft adds touch controls to 50+ titles in Xbox Game Pass' cloud-enabled line-up
Gears 5! Sea of Thieves! Killer Instinct! More!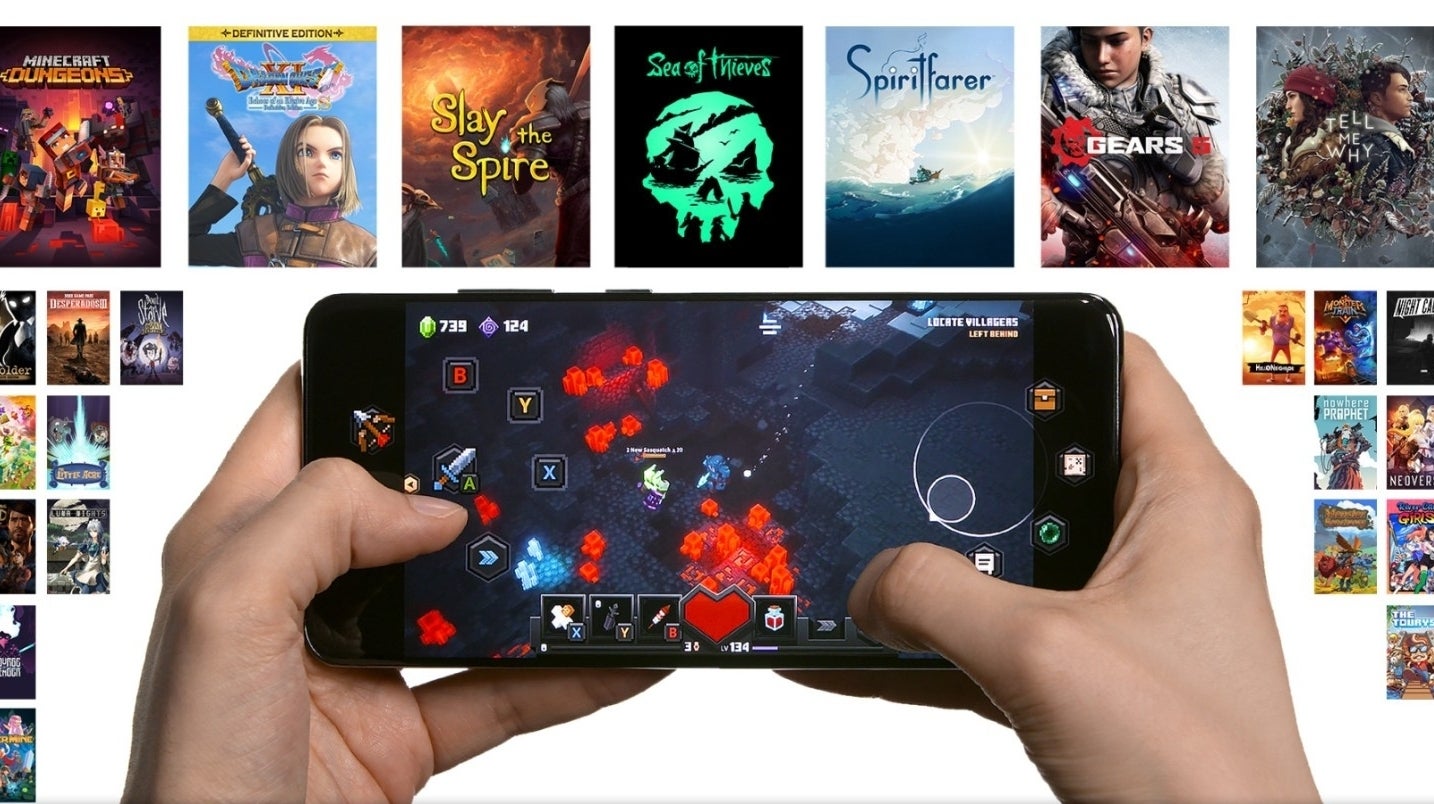 Microsoft has given a wide selection of Xbox Game Pass titles a mobile-friendly makeover, introducing new touch control options to over 50 games in its current cloud-enabled line-up, including Sea of Thieves, Gears 5, Dragon Quest XI S, Killer Instinct, and more.
Microsoft's first touch-enabled Xbox title, Minecraft Dungeons, launched last September. "Since then," the company writes in its announcement post, "touch controls remain one of the top-requested features for cloud gaming, to unlock new ways to play on your Android mobile devices without the need for an external controller."
To that end, Microsoft says it's now implemented touch controls in 54 games from its existing range of cloud-enabled Xbox titles, and Xbox Game Pass subscribers can put those efforts through their paces by downloading the Game Pass app to their Android devices.
The full list of updated titles, if you're wondering, looks a little something like this:
Beholder: Complete Edition
Bridge Constructor Portal
Celeste
Dead Cells
Desperados 3
Don't Starve: Giant Edition
Donut County
Dragon Quest XI S: Echoes of an Elusive Age - Definitive Edition
Enter the Gungeon
Fractured Minds
Gears 5
Golf with your Friends
Guacamelee 2
Hellblade: Senua's Sacrifice
Hello Neighbour
Hotshot Racing
Ikenfell
Jetpac Refuelled
Killer Instinct: Definitive Edition
Minecraft Dungeons
Monster Sanctuary
Monster Train
Morkedd
Neoverse
New Super Lucky's Tale
Night Call
Nowhere Prophet
Pillars of Eternity 2: Deadfire - Ultimate Edition
Pillars of Eternity: Complete Edition
Project Winter
River City Girls
ScourgeBringer
Sea of Thieves
Slay the Spire
Spiritfarer
Star Renegades
Stranger Things 3: The Game
Streets of Rage 4
Tell Me Why
The Dark Crystal: Age of the Resistance Tactics
The Little Acre
The Touryst
The Walking Dead: The Complete First Season
The Walking Dead: Season Two
The Walking Dead: Michonne - The Complete Season
The Walking Dead: A New Frontier - The Complete Season
Touhou Luna Nights
UnderMine
Viva Piñata
Viva Piñata: Trouble in Paradise
What Remains of Edith Finch
Xeno Crisis
Yes, Your Grace
Yooka-Laylee: The Impossible Lair