Microsoft ad asks you to "ditch your PS3"
For a $100 credit towards an Xbox One. UPDATE: North America only.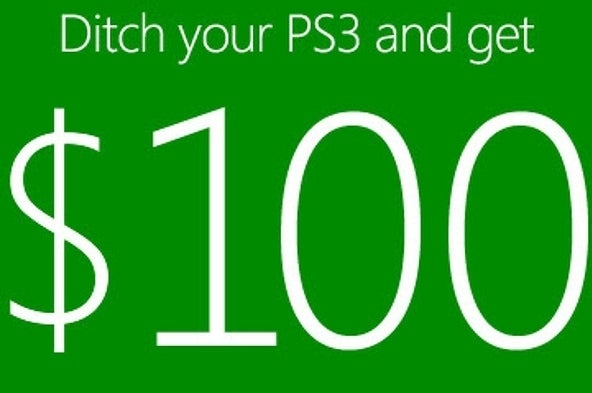 UPDATE: This offer is limited to Microsoft Retail Stores in the US, Canada, and Puerto Rico, Microsoft has confirmed in an e-mail to Eurogamer.
The company clarified that it also accepts all smart phones, blackberries, and PCs as part of its Recycle for Rewards program where it offers store credit for trade-ins. It's only the PS3 and Xbox 360 that are part of this particular promotion, though.
Microsoft noted when it comes to trade-ins "value is determined by age of the product, condition of the product and current market value of the particular model. Customers will receive a Microsoft Store gift card for the determined value of their items."
ORIGINAL STORY: Microsoft is offering a $100 credit towards Xbox Ones provided you trade in your PS3 or Xbox 360.
The promotion is valid between now and 2nd March at Microsoft Stores in the US. We've asked Microsoft if this offer will come to Europe and are awaiting reply.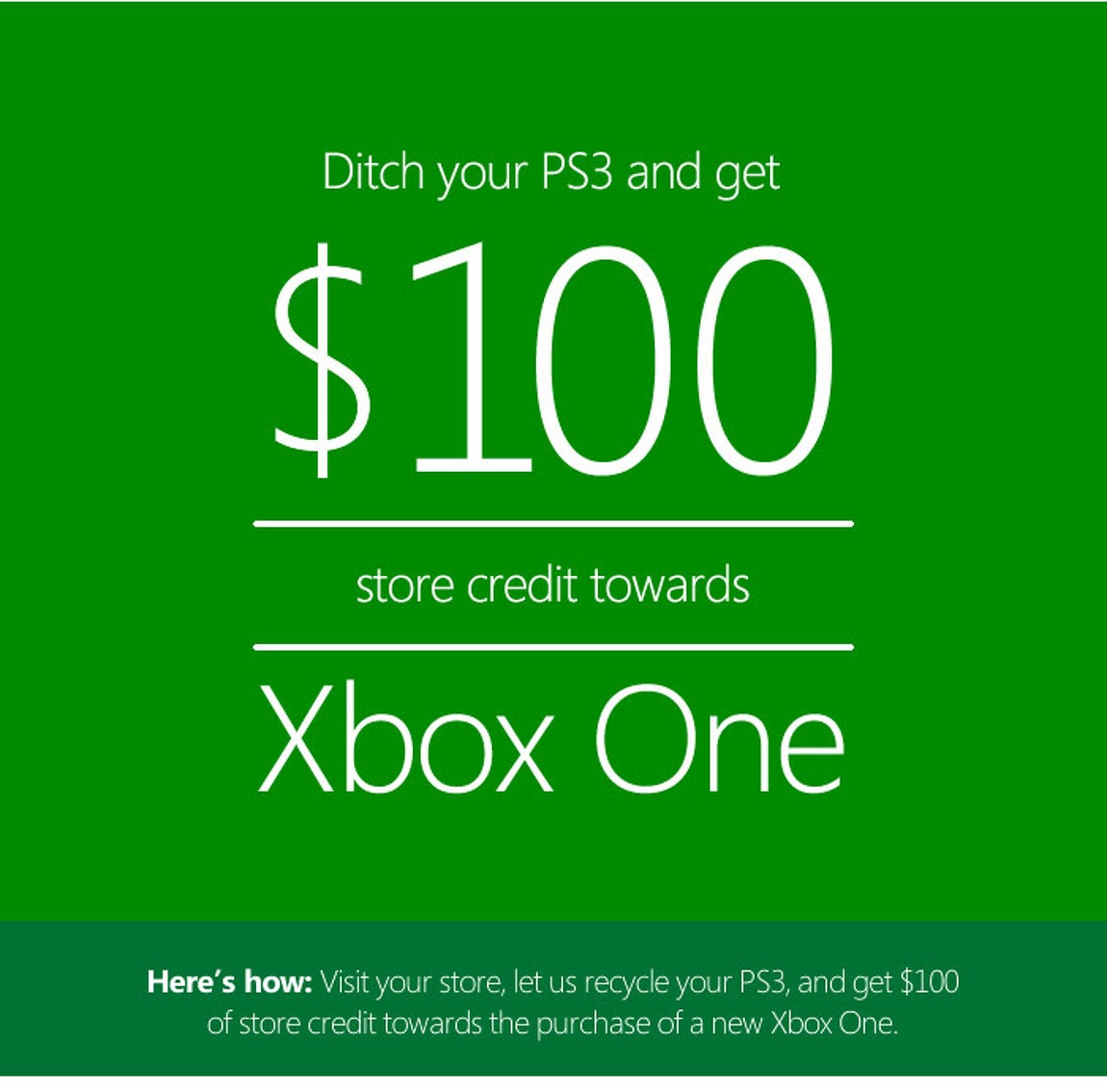 Amusingly, an actual ad from Microsoft (as captured by NeoGAF) asks customers to "ditch your PS3." What does Microsoft want with discarded PS3? (Besides for them not to be in people's homes, of course.) Who knows. Will they be smashed for kicks like the copy machine in Office Space? Or will Microsoft employees use them to sneak in some time with The Last of Us and Demon's Souls? Sold on eBay, perhaps? Or maybe dismantled for parts. It's a mystery.
They do need to be in good condition though. "To be eligible for trade in, product must power on and be in fully functional, working condition without broken/missing components, cracked display/housing or liquid damage, cannot be password protected, and include original chargers/accessories," Microsoft clarified on its retail store site.