Metroid Prime 4 in development for Nintendo Switch
UPDATE: Not being made by Retro Studios.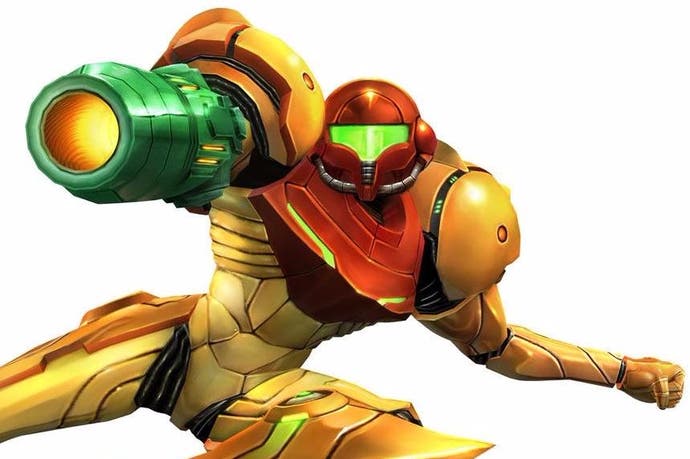 UPDATE 6.30pm: Metroid Prime 4 is being developed by a new team, and not Metroid Prime trilogy developer Retro Studios.
This detail was confirmed at E3 this week in a roundtable interview attended by Eurogamer.
But Metroid Prime producer Kensuke Tanabe is still aboard and heading the project. You can find a link to our previous chat with Tanabe about the future of the Metroid Prime series just below.
---
ORIGINAL STORY 5.15pm: In a bombshell announcement, Nintendo has confirmed it is developing Metroid Prime 4 for Nintendo Switch.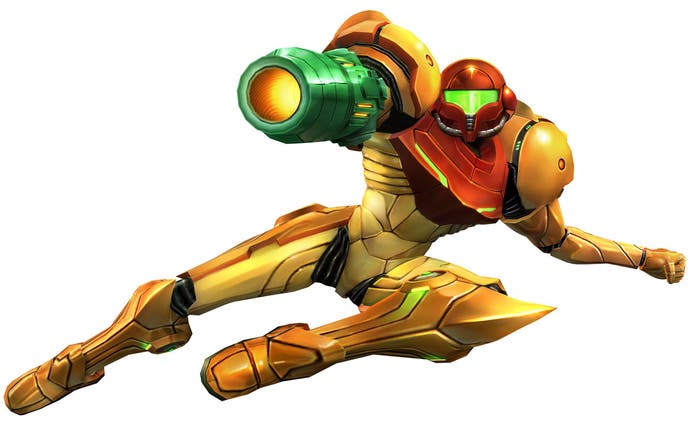 A simple logo was teased during the company's E3 Spotlight presentation today - and nothing else.
It comes, perhaps, as something of a surprise. It has been 10 years since the release of Metroid Prime 3, and since then the series has taken various other guises.
But after last year's panned Metroid Prime: Federation Force spin-off, Nintendo appears to have taken fan feedback on board and announced the game many thought might never be made.
That said, there have been hints at the project previously. Federation Force ended with a nod to a potential Metroid Prime 4 storyline.
A fourth Metroid Prime has also been on the cards for a long time. Way back at E3 2015, Metroid Prime series boss Kensuke Tanabe told me it was bounty hunter Sylux's ship that appeared in the post-credits scene for Metroid Prime 3, chasing series heroine Samus Aran, and that he would like to feature the character of Sylux more fully in a future game.
"Personally I'd like to create a story centring around Sylux and Samus," Tanabe told Eurogamer. "We've done a story based on the Hunters, and this time around we're doing a story on the Galactic Federation. I would like to cross the two over in the future. And of course see a little more of Samus."
At the same time, Tanabe also said the next numbered Metroid Prime game would skip Wii U and arrive on Nintendo's next console, then code-named NX.
It only took a couple more E3s... but it's finally happening.