Metal Gear Solid 5-themed PS4 coming to Europe
Inspired by Snake's bionic arm.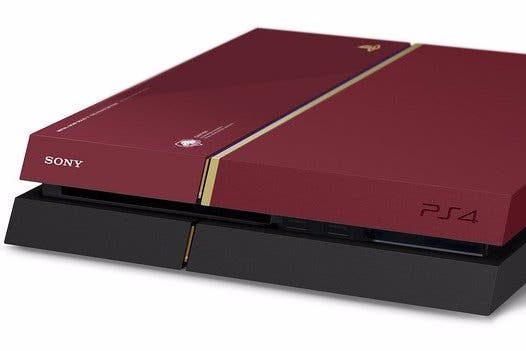 Konami is bringing the limited edition Metal Gear Solid 5: The Phantom Pain PlayStation 4 to Europe.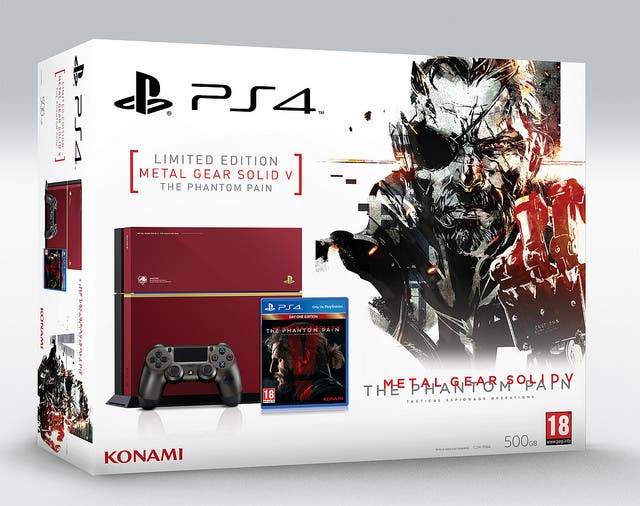 It will be released alongside the game on 1st September 2015.
The bundle includes the 500GB PS4 with a DualShock 4, both in their MGS5 design, and the Metal Gear Solid 5: The Phantom Pain Day 1 Edition.
A picture of the console is below. It comes in a deep red colour with gold line detail, inspired, Konami said, by Snake's Bionic Arm in the game.
The DualShock 4 is a metallic grey colour, which, Konami added, resembles the handgun Snake uses.
Both feature the Diamond Dogs unit emblem. The Diamond Dogs is the private military initiative led by Snake.
Also included is a MGS5 special theme for PS4.
Go nuts!