MechAssault dev reveals Reign of Thunder
Free-to-play mech game from Day 1. Debut trailer released.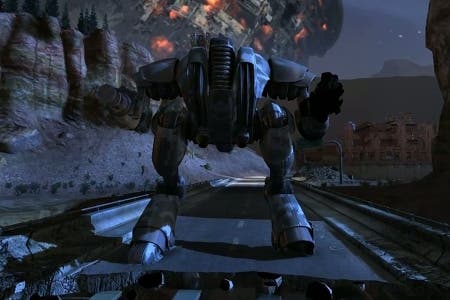 The developer behind Xbox robo-battler MechAssault has announced the game it teased last week: Reign of Thunder.
Day 1 Studios launched the Reign of Thunder website with a debut trailer.
It reveals Reign of Thunder to be a free-to-play, fast paced mech combat game. Customisation and competition are both mentioned.
2002 game MechAssault was the US developer's first title. It followed it up with a sequel in 2004, before moving on to the F.E.A.R. franchise in 2007.
A release date and launch platforms remain unannounced, but we assume given it's F2P Reign of Thunder will at least be available on PC.