Meanwhile, in America, there's an official Xbox doll accessory set
Dolly Spartan.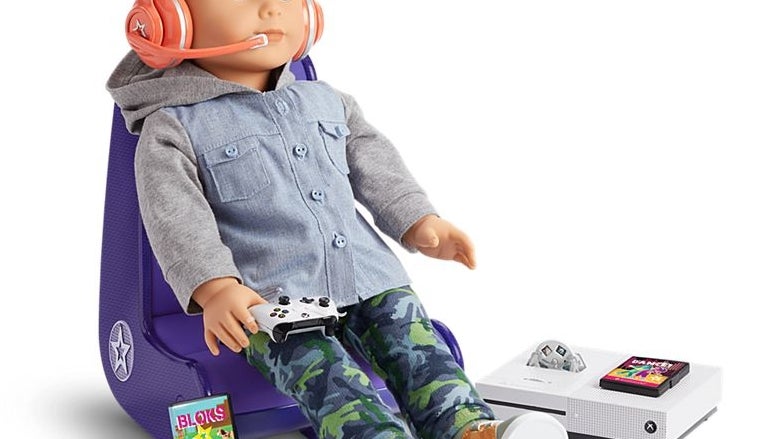 I have far too many amiibo on my desk to complain about dolls, but there's something oddly Chucky-like about this new, officially-licensed Xbox product.
If you're not US-based then you probably aren't familiar with the American Girl doll range - not that there's much explaining needed. It's a doll range. And there's now a set of official Xbox accessories to go with it.
Included in the Xbox Gaming Set is a dinky Xbox One S and controller, a faux-leather gaming chair, wireless gaming headset and two "fun game discs" and cases. The two games are named "Bloks" and "Dance".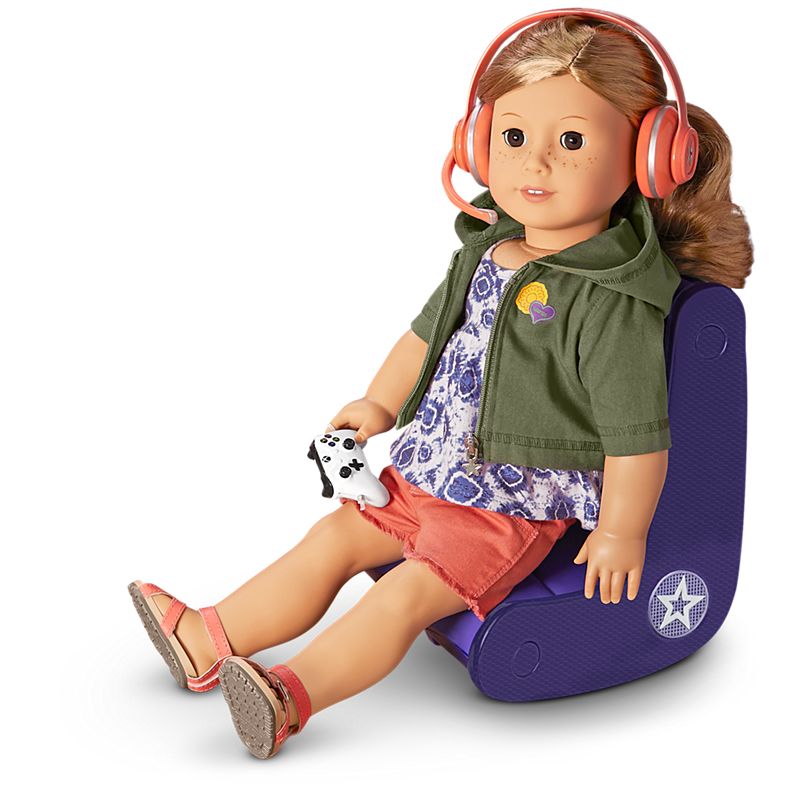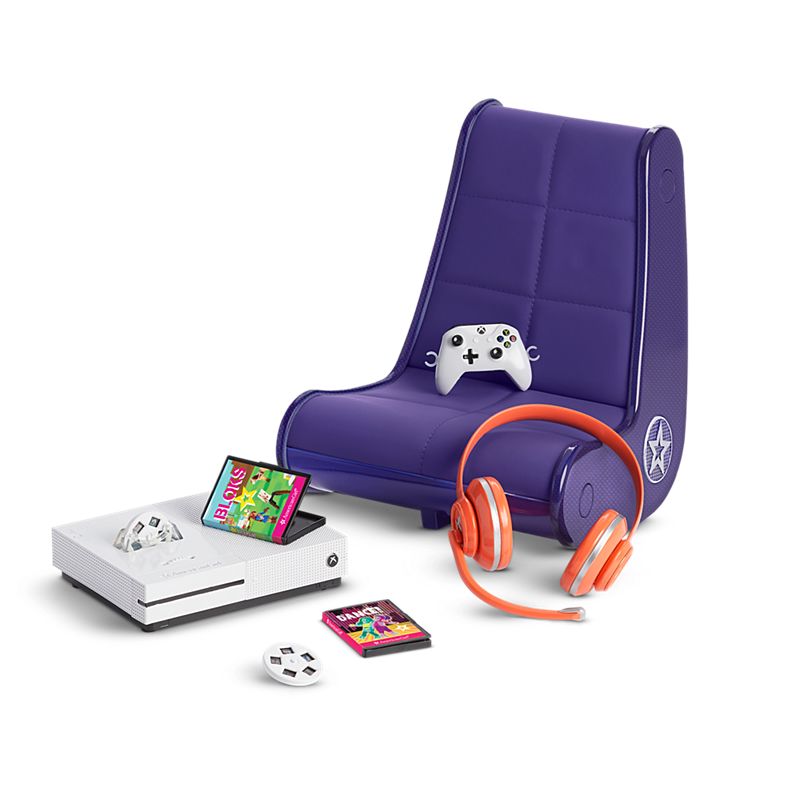 It's not a lot for $50 (£38), but the gaming chair includes a built-in speaker which you can actually plug in via 3.5mm jack to play music. Meanwhile, the Xbox One S accessory acts as a projector capable of beaming static images.
So there it is, the Xbox Gaming Set. Dolls sold separately. And only, thankfully, an ocean away from me.