McPixel is the first Steam Greenlight game available for purchase
This message will self-destruct in 20 seconds.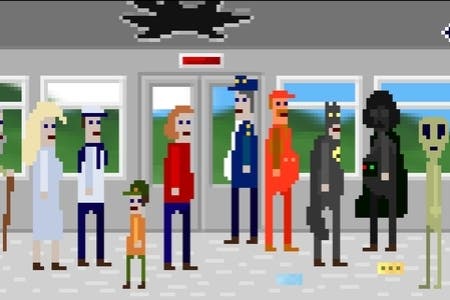 Crotch-kicking comedic point-and-click adventure McPixel is the first game from Steam Greenlight to appear on Valve's distribution service where it's available for £3.99 / $4.99 on PC and Mac.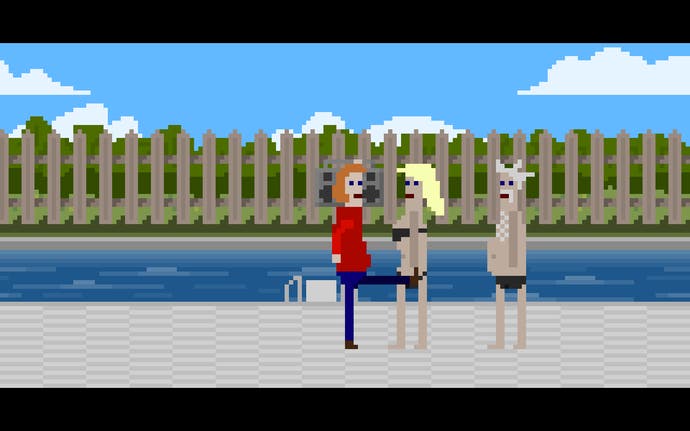 Previously McPixel was also the first game endorsed by the Pirate Bay after the game's creator Sos Mikolaj Kaminski threw a few download codes onto the infamous website.
McPixel tasks players with preventing a bomb from exploding across 100 preposterous scenarios in which you only have 20 seconds to save the day. Hilarity, violence and bodily functions ensue.
Our Christian had a delightful time "hanging out with Batman on top of a lighthouse" and "hanging out with Homer Simpson and his flaming door mat." He awarded McPixel a 7/10 and called it "zippy, zany, and often quite funny" in his review.