McPixel dev creates the QWOP-like freebie Night Rider Turbo
Cruisin' for a bruisin'.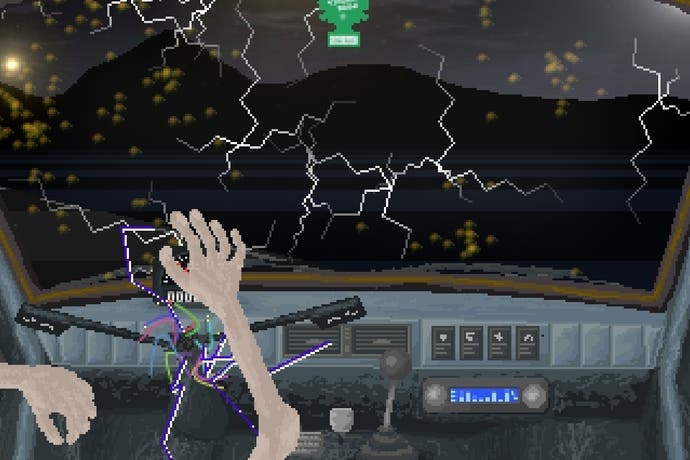 McPixel developer Sos Sosowski has brought his penchant for funny bursts of insanity to the driving genre with the free browser-based offering Night Rider Turbo.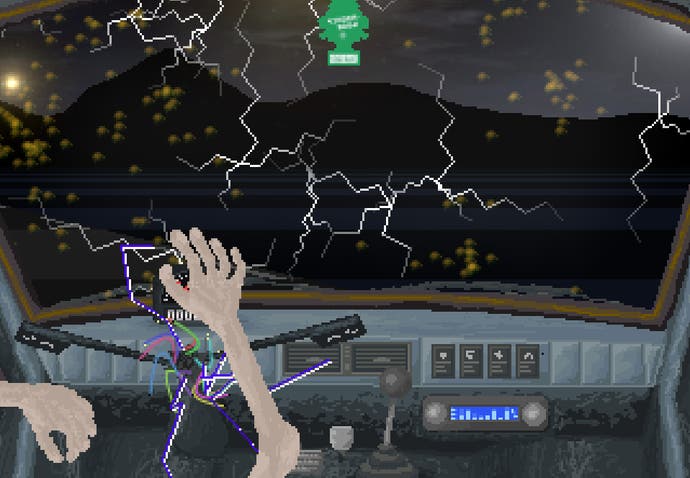 Set to the tune of Svetlana Tovarisch's pulsating, Kavinski-esque electro-pop soundtrack, you play as a man driving the world's most inefficient car down the dimmest stretch of the desert highway, apparently going the wrong way.
With your vehicle wobbling about before oncoming traffic pops into view mere meters in front of you, it's impossible to avoid crashing, very, very fast. But this is where your troubles only begin as the slightest collision will cause your steering wheel to detach from the dashboard, and, well, things only get worse from there.
Night Rider Turbo may feel like the driving version of Bennett Foddy's hilarious, physics-based Olympic running sim QWOP, but it's actually the spiritual successor to Justin Smith's Enviro-Bear 2010, in which a bear drives a car to scour the forest for fish and berries before hibernating. It's every bit as bewildering as it sounds and also free on PC, though you can pick it up on iOS and Android for $0.99.