Mario Sports Superstars is coming to the 3DS in March
Birdo's in it. Need we say more?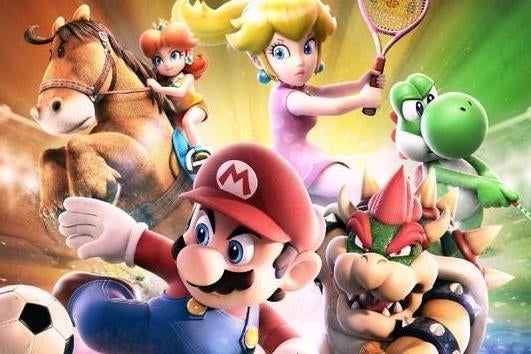 Nintendo's staying true to its word to support the 3DS after the Switch is released, with Mario Sports Superstars coming out on March 10th in Europe (a short while ahead of its release in US and Japan).
It's looking pretty wonderful, too, with Camelot - the team behind the brilliant Mario Golf: World Tour (and the slightly less brilliant Mario Tennis: Ultra Smash) - on development duties. As the name suggests, Mario Sports Superstars is a compendium of different disciplines, with baseball, horse racing and football joining Camelot's staples of tennis and golf.
The release will be accompanied by 90 new Amiibo cards, and Mario Sports Superstars will support local multiplayer as well as online. There are 18 characters, 16 of which are available from the off with two being unlockable bonuses. Most importantly, though, Birdo is right there from the start, because Camelot know where it's at.
It's part of a decent 2017 for the 3DS, with Poochy & Yoshi's World due shortly and Fire Emblem Echoes coming along in May.