Manos: The Hands of Fate game due this week on iOS
Castlevania-like tribute to one of cinema's best, worst achievements.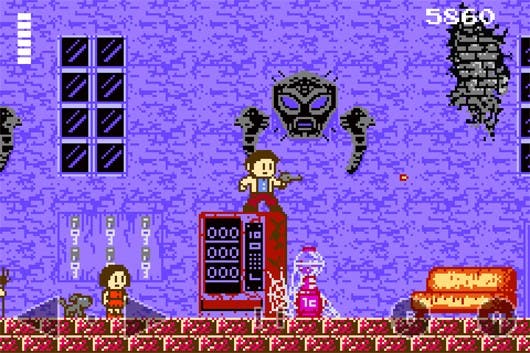 Manos: The Hands of Fate - the schlocky horror film made infamous by its appearance on Mystery Science Theater 3000 - is being made into a 2D platformer due as a universal iOS app on 26th July.
Developed by FreakZone Games, Manos is a highly self-aware project that seeks to satirise not only its dreadful source material, but licensed 80s games as well.
When asked how it adapted such a stupid movie into a game, the developer responded, "By latching onto memorable moments in the movie and blowing them wildly out of proportion! For example, a kissing couple, swigging out of a bottle of booze? Bottle-throwing couple enemy."
There will also be lengthy detours as you encounter enemies from other infamous horror films like Troll 2. While FreakZone will include sly nods to the MST3K commentary, these will be kept to a minimum as to avoid copyright infringements.
An android version is coming later this year and if it sells well enough, it may even come to Xbox 360. Freakzone Games has already expressed interest in making a sequel, Manos: The Search for the Valley Lodge.
Check out the trailer of Manos in his videogame debut below.