Man behind never produced $123K Kickstarter board game brought to justice
FTC admonishes project producer for wrongful spending.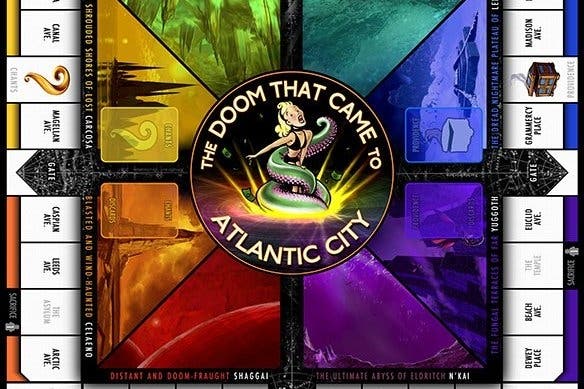 Back in 2013 a man named Erik Chevalier announced that he would not be able to produce the board game he raised $122,874 for. Naturally, the backers behind the project weren't happy.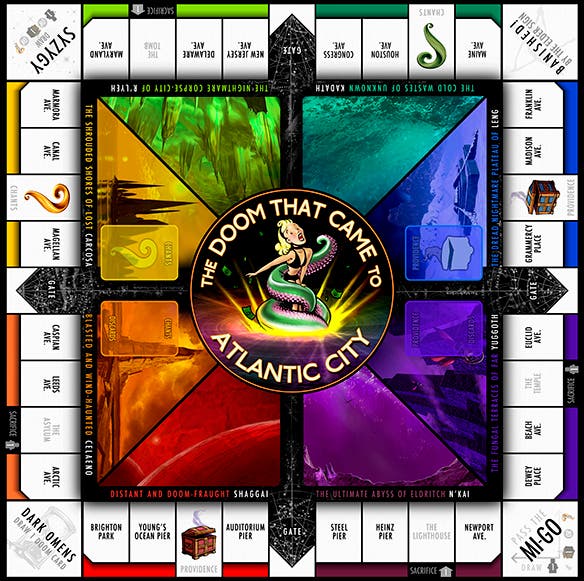 While the game in question, The Doom That Came to Atlantic City, was later published by Cryptozoic (World of Warcraft Trading Card Game, Batman: Arkham City Escape) and is now on sale, the fate of Chevalier and the original project's backers remained unclear... until now.
The US Federal Trade Commission has taken legal action against Chevalier, who has agreed to honour any stated refund policy.
The reason the FTC got involved in such a matter wasn't because Chevalier failed to produce the product he promised - unforseen hurdles do arise, after all - but rather because the project coordinator spent much of the crowdfunding money on himself.
"Many consumers enjoy the opportunity to take part in the development of a product or service through crowdfunding, and they generally know there's some uncertainty involved in helping start something new," said director of the FTC's Bureau of Consumer Protection Jessica Rich in a statement. "But consumers should be able to trust their money will actually be spent on the project they funded."
Even when Chevalier announced that he'd failed to bring his project to fruition, he said he would do his best to refund backers, most of whom spent over $75 on this title designed by veteran board game developer Keith Baker and artist Lee Moyer.
But according to the FTC complaint, he spent a majority of the money on "unrelated personal expenses such as rent, moving himself to Oregon, personal equipment, and licenses for a different project."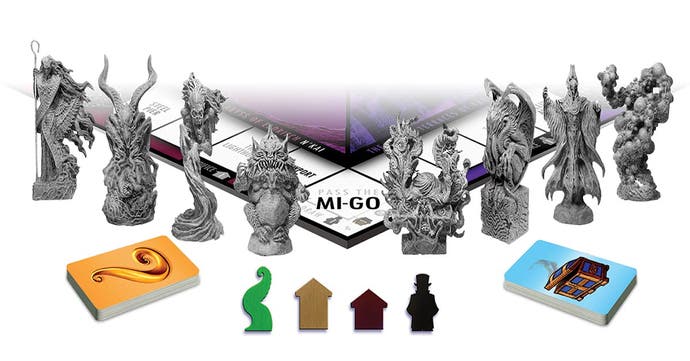 Under the new settlement, the order imposes a $111,794 judgement that's suspended due to Chevalier's inability to pay. The full amount will become due immediately if the the FTC is to discover that he's misrepresented his financial condition.
The FTC noted that this recent ruling is part of its new FinTech initiative to crack down on cyber financing schemes. "As technological advances expand the ways consumers can store, share, and spend money, the FTC is working to keep consumers protected while encouraging innovation for consumers' benefit," the FTC stated.
Back when Chevalier announced his inability to produce The Doom That Came to Atlantic City, he admitted that he'd made a myriad of missteps. "Every possible mistake was made, some due to my inexperience in board game publishing, others due to ego conflicts, legal issues and technical complications," he said at the time. "No matter the cause though these could all have been avoided by someone more experienced and I apparently was not that person."
That being said, Chevalier tried to defend the move to Oregon as a cost-saving measure. "The move back to Portland from California was multi-pronged, but mainly in order to work in a less expensive and more supportive community that I felt would benefit the company, and by extension its customers, in time," he explained.
For more on Chevalier's foibles with crowdfunding, check out our original story on his doomed quest to produce The Doom That Came to Atlantic City.