Mad Catz Wii U accessories announced
Stand! Dock! iPad-style screen covers!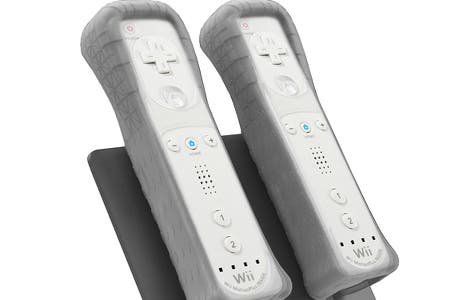 Gaming peripherals manufacturer Mad Catz has announced a range of Wii U accessories.
The freshly-revealed swag includes headphones, a Wii U GamePad dock, a dock for two Wii Remotes and an iPad-style cover for the GamePad's screen.
Or, as Mad Catz has named them, the Tritton Kunai Stereo Gaming Headset, the PowerUp ChargeDock and Remote ChargeDock, plus the FlipStand Protective Cover.
The add-ons are expected to be available at the Wii U's launch.
"We're excited to supporting the Wii U with a full range of accessories including our new headset," Mad Catz exec Darren Richardson said. "The new range is part of our strategy to bring innovative products to passionate consumers."