Machinarium PS Vita spotted
UPDATE: Dev reveals Sony yet to confirm game.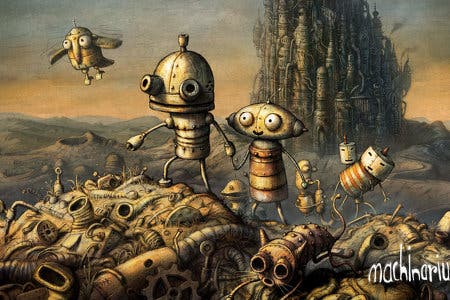 UPDATE: Machinarium developer Amanita Design has told our Czech Republic cousins at Eurogamer.cz that a Vita version of the game is yet to be confirmed by Sony.
Amanita chief Jakub Dvorsky said obtaining an ESRB rating doesn't necessary mean a Vita version exists. The developer would like to do make it, but is yet to receive confirmation from Sony.
However, the PS3 version of Machinarium is coming "very soon", as is the announcement of a release date.
UPDATE: A listing for Machinarium on PS Vita has been spotted.
The ESRB (via PSNStores) carries a listing for the game for release on Mac, PC, PlayStation 3 and PS Vita.
It grants an E for Everyone rating, but beware, there's comic mischief and use of tobacco in the game.
Back in November 2011 developer Amanita Design told Eurogamer the PlayStation 3 version of enchanting point and click game was the "ultimate version".
Then, it was due out on PlayStation in February 2012. It launched on PC back in October 2009.