Luigi's Mansion: Dark Moon confirmed as downloadable
As well as boxed retail release.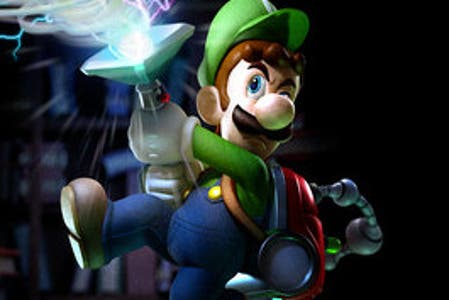 Ghost-fighting sequel Luigi's Mansion: Dark Moon will be available to download from the Nintendo 3DS eShop when it launches during this year's "holiday" season.
That's in addition to the game's standard boxed release in shops.
It's Nintendo's second full retail game confirmed to be getting the day-one download treatment. The first is New Super Mario Bros. 2, due this summer.
Nintendo showed off a fresh Luigi's Mansion: Dark Moon trailer at its late night 3DS press conference, depicting a new multi-coloured flashlight beam for Luigi. He can use this to uncover hidden secrets.