Luigi's Mansion is getting a Japanese arcade cabinet
It's a light-gun shooter based on Dark Moon.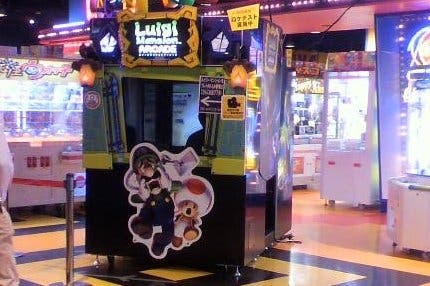 Nintendo has partnered with Capcom to create a Luigi's Mansion arcade game.
Unfortunately, it's so far only set for a Japanese release next summer.
As reported by Gamestalk (via Arcade Heroes), this arcade adaptation will be a light-gun shooter, though ostensibly players' "guns" will operate as vacuums sucking up the suspicious specters.
The Luigi's Mansion arcade spin-off appears to be based around the second game in the series, Dark Moon, and the cabinet itself is a "theater cabinet" wherein you enter it like a photo booth.