Lovefilm ditches game rentals
UPDATE: Lovefilm apologises for bad communication.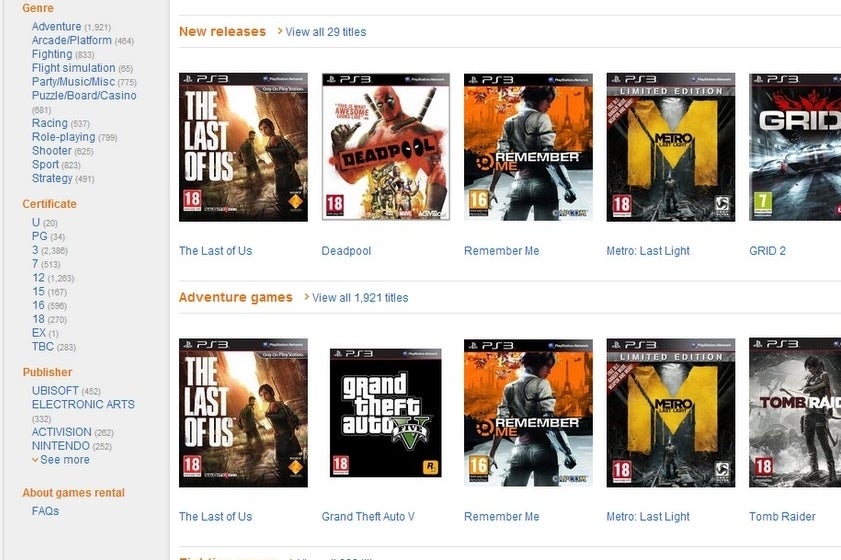 Update #3: It took a bit of digging for Lovefilm subscribers to get to the truth about game rentals and, for that, Lovefilm is sorry.
"We're very sorry if any information about service changes reached you by third-party or media reports, rather than first coming from us. We strive to communicate directly with our customers before releasing any wider statements concerning your Lovefilm," wrote the firm on its website.
"On this occasion, clearly, we failed - please accept our apologies for this error.
"We can confirm that Games rental is no longer available as an option for new customers signing up to Lovefilm. Nor is it available as an option for existing customers who are looking to change their package.
"We will contact all of our existing customers in the very near future to confirm our Games policy going forward.
"Again, we apologise for any inconvenience, annoyance or confusion caused by our lack of coherent communication on this matter."
Update #2: Lovefilm will end its game rental service - for existing customers as well as new customers - any time before the 8th August, a Lovefilm customer support agent told me on the phone this morning.
A commenter heard the same 8th August date from the same customer service team, and wrote to Eurogamer this morning to bring it to our attention. Thank you that person.
Update: Only new customers are affected and cannot sign-up to rent games by post, Lovefilm has clarified.
"Lovefilm confirms that games rental will no longer be available to new customers signing up to its service in the UK, with effect the week commencing 24th June," a spokesperson told me.
But the bigger question remains: Does this mean game rental is being phased out of Lovefilm's portfolio for good, and for everyone? Why else would new customers be excluded?
An answer is being sought.
Original story: UK rent-by-post service Lovefilm has ditched video games from its catalogue of available entertainment, to focus solely on films and TV series.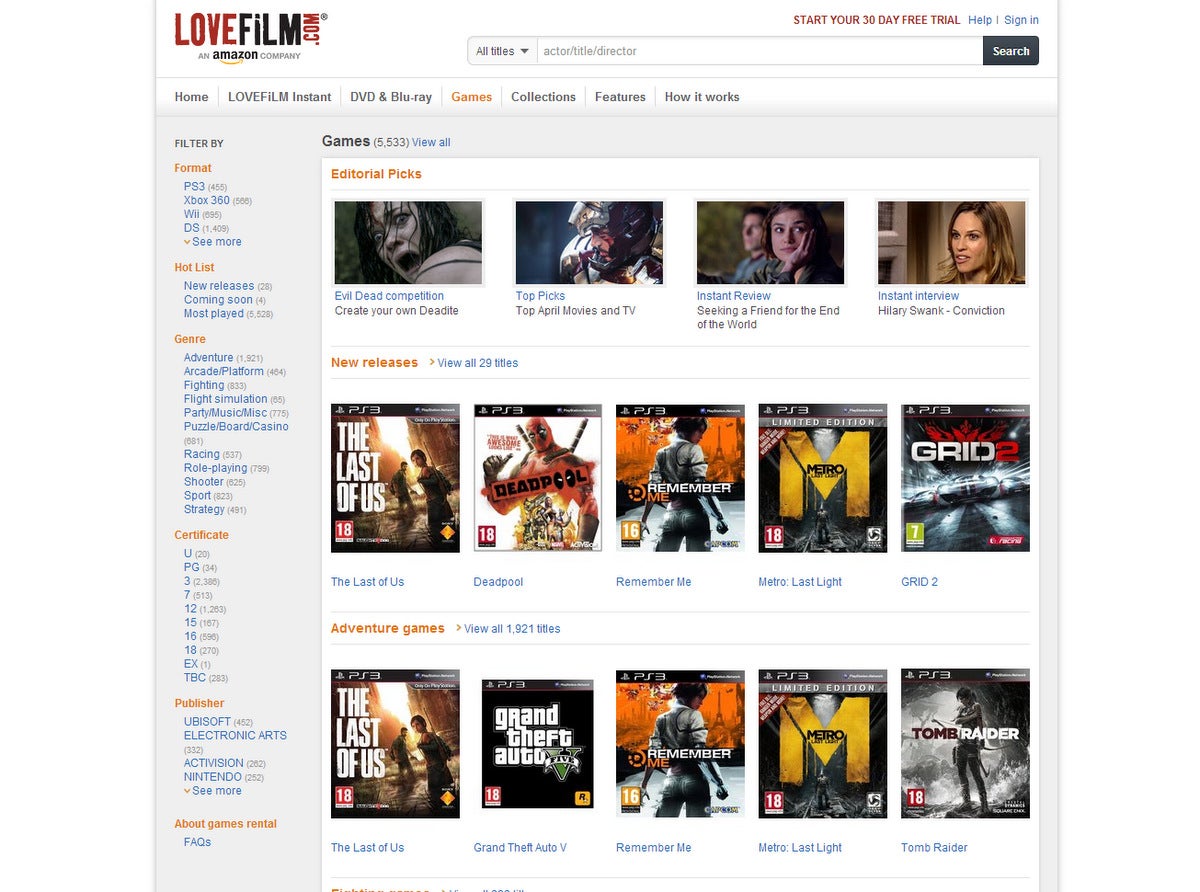 "We are no longer offering games rental packages to either new customers, or those who wish to change from a non-games package," cited the Lovefilm FAQ (via Gamebrit).
"In order to give the best possible service that we can, we are looking to focus on our strength, which is providing the best selection of film and TV content for our customers, and making it available whenever and wherever you want it."
That's as detailed as the explanation gets at the moment; whether the decision has anything to do with changes made for the next generation of Xbox and PlayStation consoles is unknown. But now Microsoft has abolished its licence-based trade-in solution, little has actually changed.
Lovefilm is owned by internet behemoth Amazon, and faces fierce streaming, video-on-demand competition in the UK from US-import Netflix - a service that also doesn't offer games for rent.
Both Lovefilm and Netflix are available on PS3, Xbox 360, Wii and Wii U. Netflix will also be available on PS4 and Xbox One, and presumably Lovefilm will too - but what with the announcements being US-focused so far, it's been hard to tell.