Lovecraftian cult management sim The Shrouded Isle comes to Switch next week
Back in the hood.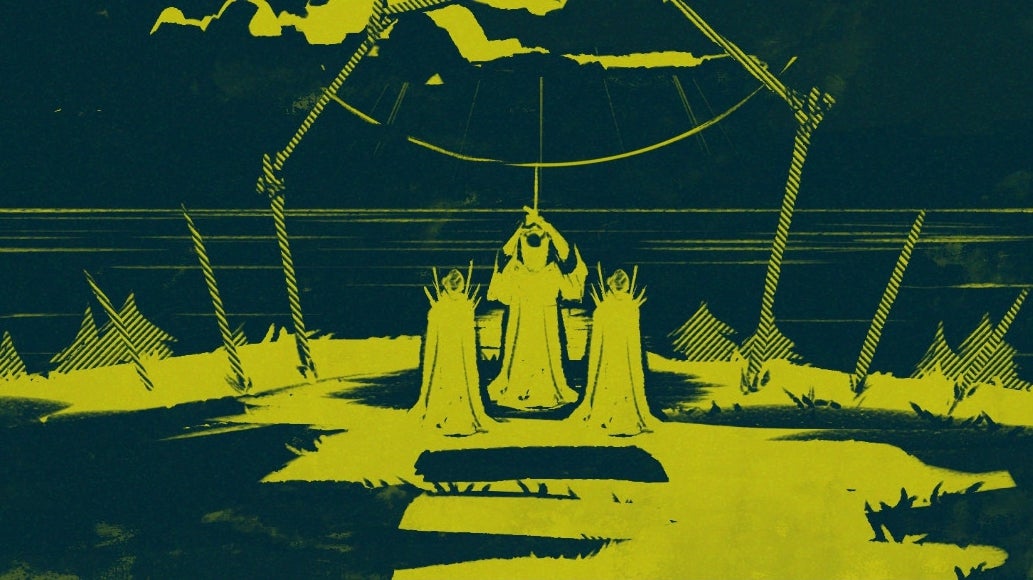 Developer Kitfox Games has announced that its Lovecraftian cult management sim The Shrouded Isle (not to be confused with developer Weather Factory's Cultist Simulator) will be heading to Switch next week, on January 17th.
The Shrouded Isle initially released on PC in 2017 to positive reviews (we even slapped a hot, sticky Recommended badge upon it at Eurogamer), and it's incoming Switch version marks the game's debut on console.
In The Shrouded Isle, your goal is to keep your friendly village cult thriving over a three year period - long enough to please the local undersea deity and bring on the apocalypse. You'll need to make some tough, strategic choices in order keep the community's religious spirit alive and prevent the clans that form it from rebelling, even as you insist on sacrificing one of their number every season to the fearsome Chernobog.
There are wrinkles to all this, of course - your advisors, who're able to keep the community in check, each have vices and virtues which, once revealed, may affect how keen the general populace is to sacrifice them, plus your deity may have occasional requirements of its own - and the whole thing is beautifully presented with sumptuous hand-drawn art married to a monochrome, Game-Boy-esque visual style.
Despite a few misgivings around its sometimes too-slender core, Edwin Evans-Thirlwell had a lot of good things to say about The Shrouded Isle in his Eurogamer review, noting that it "conjures up an atmosphere of entrenched, ineradicable evil the average triple-A horror game seldom manages".
"This is a marvellous blend of fanaticism and Machiavellian calculation," he concluded, "and a pleasantly wicked way to round out the summer lull."
The Shrouded Isle will cost £12.99/$14.99 USD on the Switch eShop (notably more expensive than its £6.99 Steam price, it's worth mentioning), and includes the free Sunken Sins DLC. This extends your time limit for a tougher challenge, and introduces a strange, spiritual contagion, capable of turning folk into fish-people, which you'll also need to deal with.