Jim Sterling comes out on top as lawsuit with Digital Homicide dismissed
"It was and it is and it shall forever be disgusting."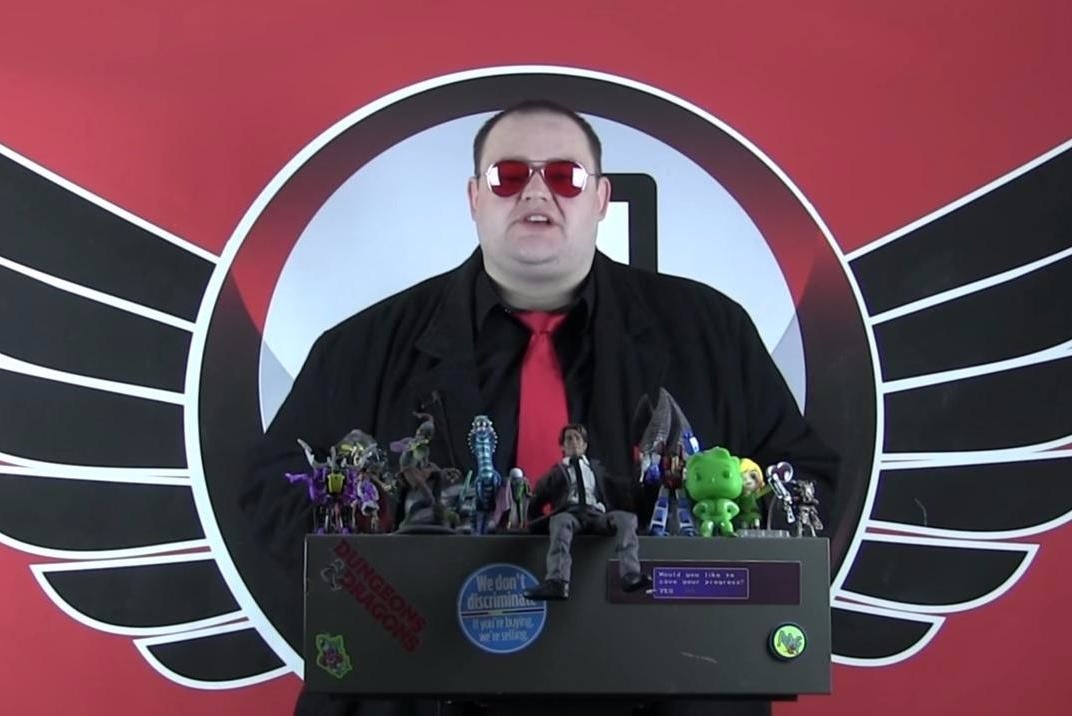 The long-running saga between YouTuber Jim Sterling and video game developer Digital Homicide has come to an end.
The lawsuit between Digital Homicide's James Romine and James Stanton, aka Jim Sterling, was dismissed with prejudice following discussions between Sterling's lawyer and Romine.
Last year, Romine sued Sterling for damages in excess of $10m relating to various counts of libel, slander and even assault. The suit followed a high-profile spat between the two parties after Sterling had criticised Digital Homicide's first-person shooter Slaughtering Grounds.
In a post on his website, The Jimquisition, Sterling said his lawyer, Bradley Hartman had convinced Romine of the folly of his action.
"For those curious about this resolution, I was not a direct part of the communication between Romine and my lawyer, but as I understand it, the agreement to drop the suit with prejudice was the result of Hartman's enviable reasoning ability," Sterling said.
"The plaintiff agreed to drop his case after my lawyer explained exactly what would happen if this went to court and how we would respond.
"That it got as far as it did, went on for as long as it did, is atrocious - especially when this is a case that amounts to a game developer wanting to silence a game critic."
Romine had tried to crowdfund the lawsuit, but the plea fell on deaf ears, raising just a few hundred dollars. We've asked Romine for comment.
Both Sterling and Romine are left to pay their own legal costs, but the upshot is Sterling is now free from the shackles of Digital Homicide's pursuit. The dismissal with prejudice means Romine can not raise a case relating to the same issue against Sterling again.
A clearly emotionally exhausted Sterling said he was pleased with the resolution, but still concerned it was able to get as far as it did.
"While the accusations found within the lawsuit are farcical and definitively veer into comedy territory - as we'll find out when I go through it in detail at a later date - the existence of it is simply grotesque," he said.
"That you can be made to spend that much money and effort defending yourself from spurious claims should be a worrying prospect for anybody whose job involves saying things that some people aren't going to like."
Valve booted Digital Homicide's games off of Steam after Romine tried to sue 100 Steam users who had criticised the company in posts for a whopping $18m. Romine later ditched the idea following financial difficulties. Digital Homicide now appears to be a PC game key giveaway website.
The last word is with Sterling: "I find this lawsuit disgusting. It was and it is and it shall forever be disgusting."