Long-in-the-works kingdom management sim Yes, Your Grace is finally out next month
Reign begins on PC.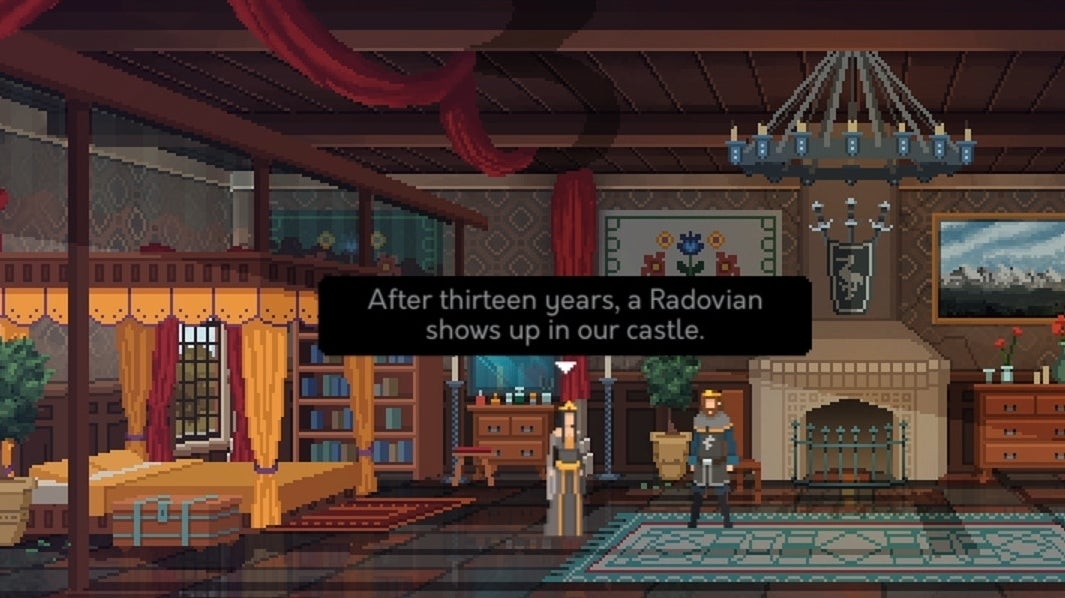 Developer Brave At Night's long-in-the-works pixel art kingdom management sim Yes, Your Grace is finally making its way to Steam on 6th March.
Those entering its world of regal manipulations will don the crown of King Eryk, put-upon ruler of the medieval kingdom of Davern, and set about juggling their royal responsibilities and tumultuous family life, ultimately influencing the fate of their three bickering daughters.
Predominantly, those duties involve listening to the plight of visiting petitioners - be they penniless peasants or royalty from neighbouring regions. Players will decide who's most deserving of the kingdom's gold and resources; they'll hire generals, hunters, and witches to aid in their efforts; they'll even forge alliances to garner support in the event of battle.
As Eurogamer's Robert Purchese reported last year, Yes, Your Grace's arrival next month follows five tumultuous years of development struggles and set-backs - which ultimately saw creator Rafał Bryks deliver a long, heartfelt apology to Kickstarter backers after an extended silence. Since then, Yes, Your Grace has been through a successful beta on Steam, and the stars appear to have finally aligned for its long-awaited debut.
Those ready to flex their royal management muscles can purchase Yes, Your Grace on Steam from 6th March, and it'll cost £15.49/$19.99 USD.