Lone Survivor creator teases next project
"Zelda x Demon's Souls?"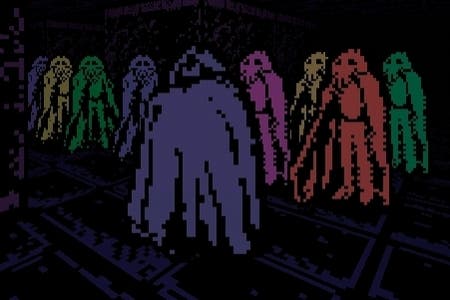 The next game by Jasper Byrne - creator of the lo-fi horror hit Lone Survivor - has been described by the developer as "Zelda x Demon's Souls."
"Basically it's a combination of all the ideas I've been shooting around since the later parts of making Lone Survivor, from dungeon crawler to sci-fi head-messing to whimsical platformer," said Byrne on his blog. "Or another way of looking at it may be Zelda x Demon's Souls?"
He added that it would feature two-handed combat, equipable weapons and rolling. Byrne noted that he's working on an engine to "make this sort of Zelda-Phantom Hourglass type projection," and while it would use that game's 3D isometric view, its cast will be comprised of sprites as opposed to that game's full 3D models.
Byrne released the following early prototype screenshots to give us a very rough idea of what to expect from his upcoming title.