London's Pokémon Store has queues round the block
Here's what's inside.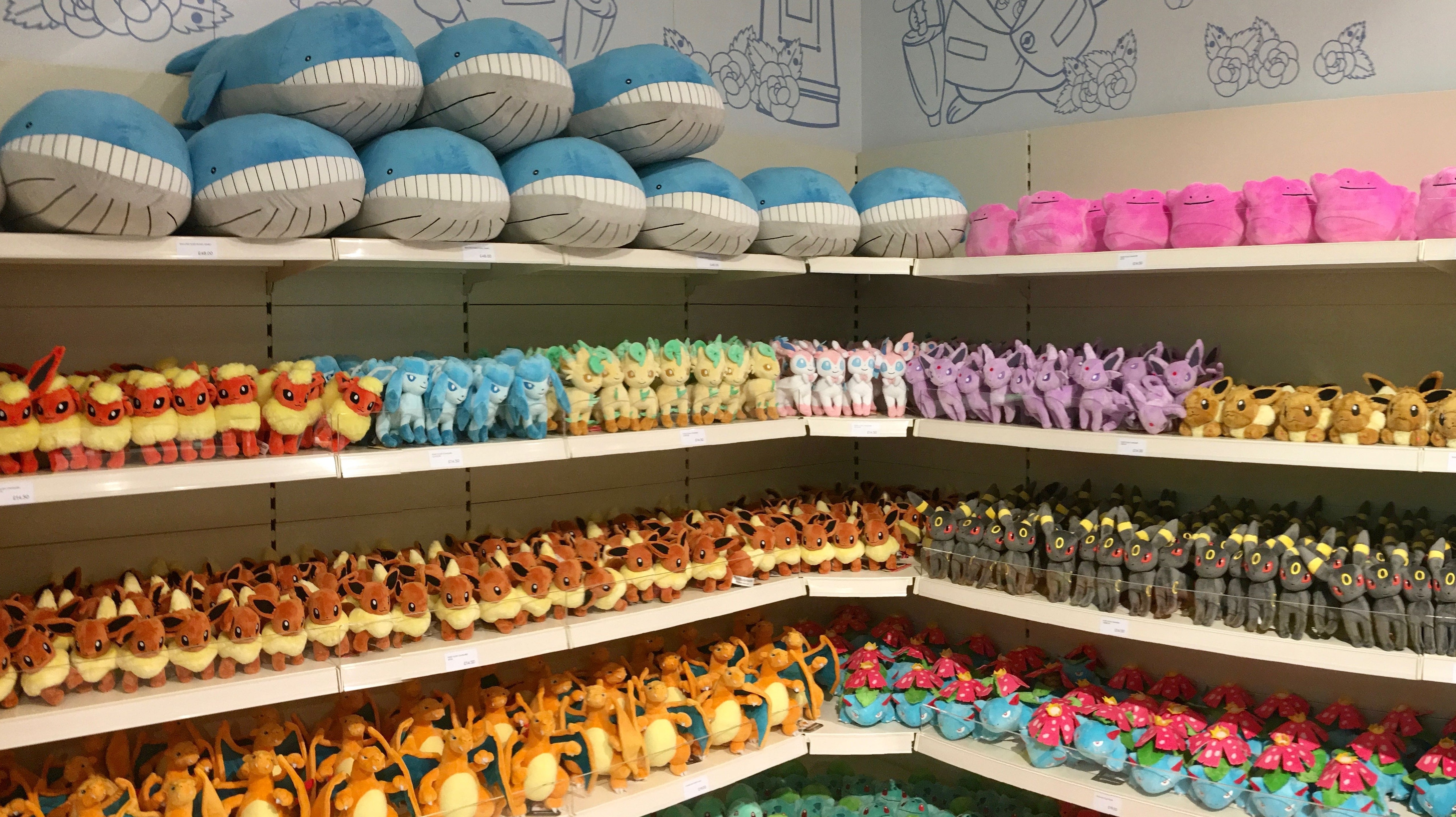 London's pop-up Pokémon Centre opened its doors today - and, as expected, it is proving very popular indeed. Those attending report the hours-long queue to get in now wraps around the Westfield shopping centre and out on the street.
But shop staff yesterday, at a special preview event attended by Eurogamer, said they were ready for high demand.
Stock will be continually rotated and rationed out day by day, I was told, so fans waiting for the shop to get quieter (you should definitely wait for the shop to get quieter) will still have things to buy. (This didn't happen at the last pop-up Pokémon Centre in Paris, when a month's worth of merch went in a weekend.)
And pictures of the queue today - while reportedly six hours long - show it is at least being managed.
Is it worth the wait? These Pokéfans certainly think so. Inside the shop is exclusive merchandise items (most featuring the shop's mascot - a Pikachu wearing a suit and bowler hat) which you'll never find elsewhere (except eBay).

As well as plenty of other fan-favourite creatures: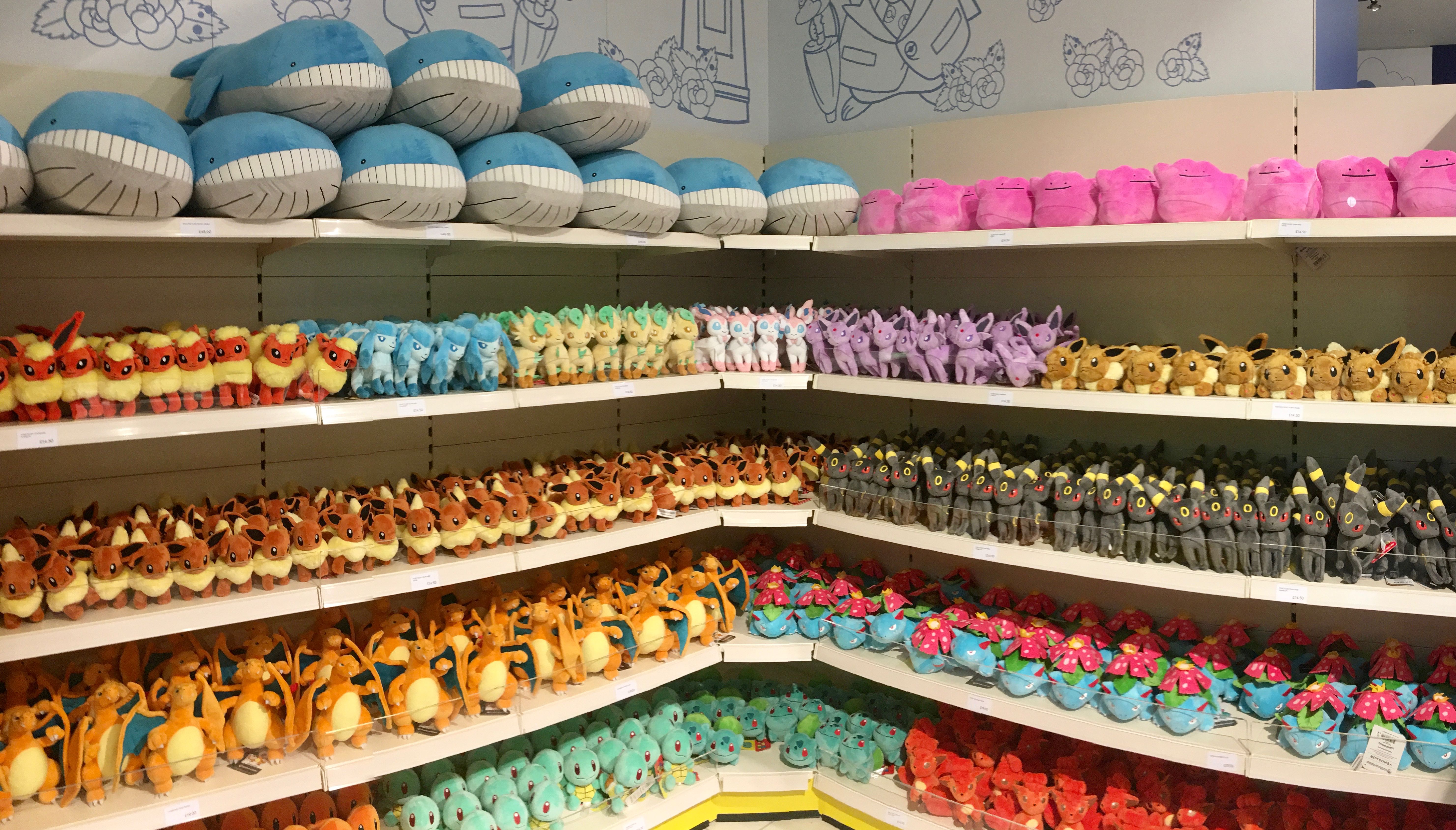 You'll also see toys, clothing and game accessories featuring characters from the Detective Pikachu movie, as well the upcoming Sword and Shield games.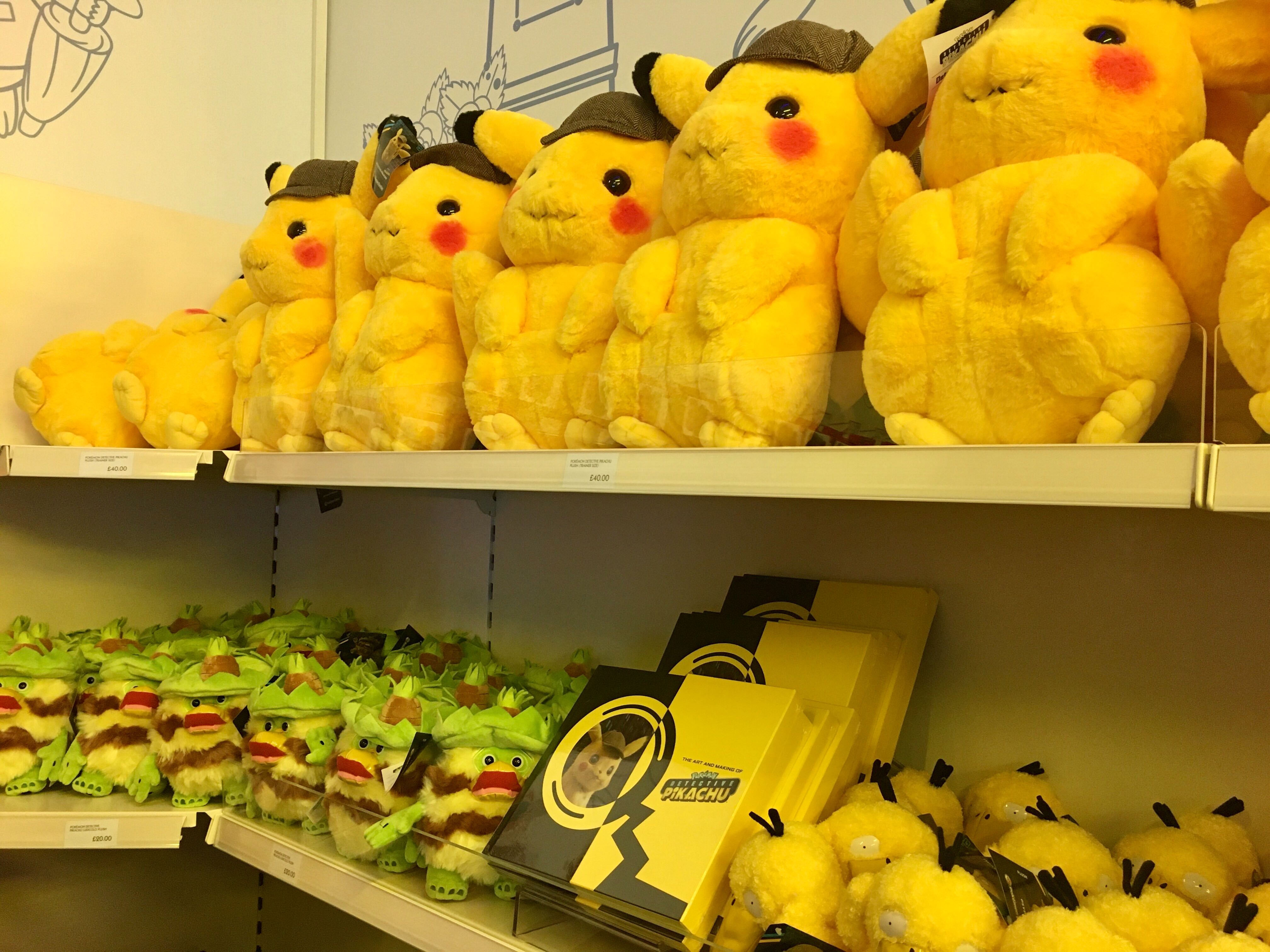 Much of the merch is limited to one item per customer to curb eBay reselling as much as possible. This rule applies to the entire London Pikachu range, including its £20 London Pikachu plush toy, and the Sword and Shield range which features newbie starters Grookie, Sorbunny and Sobble.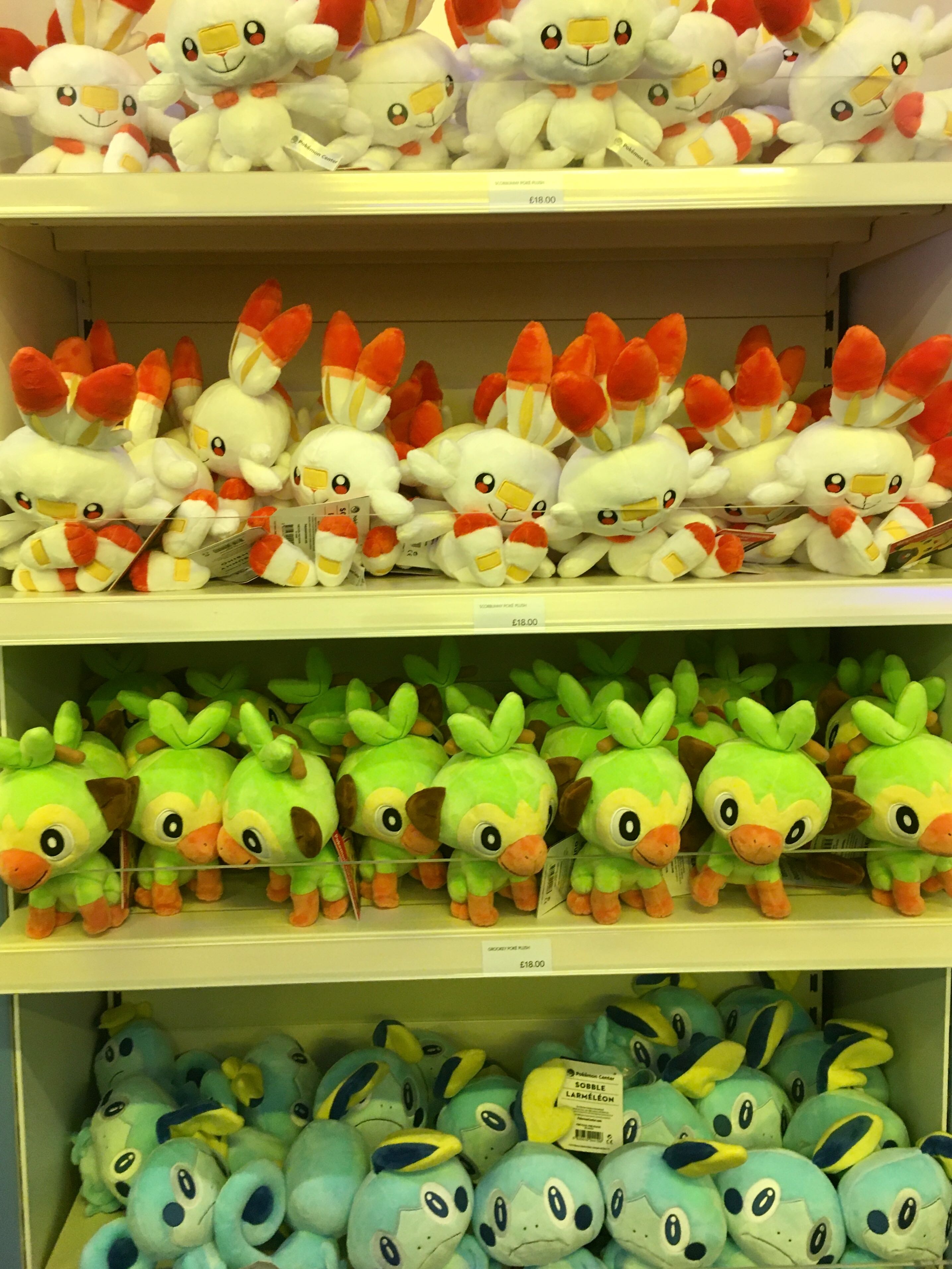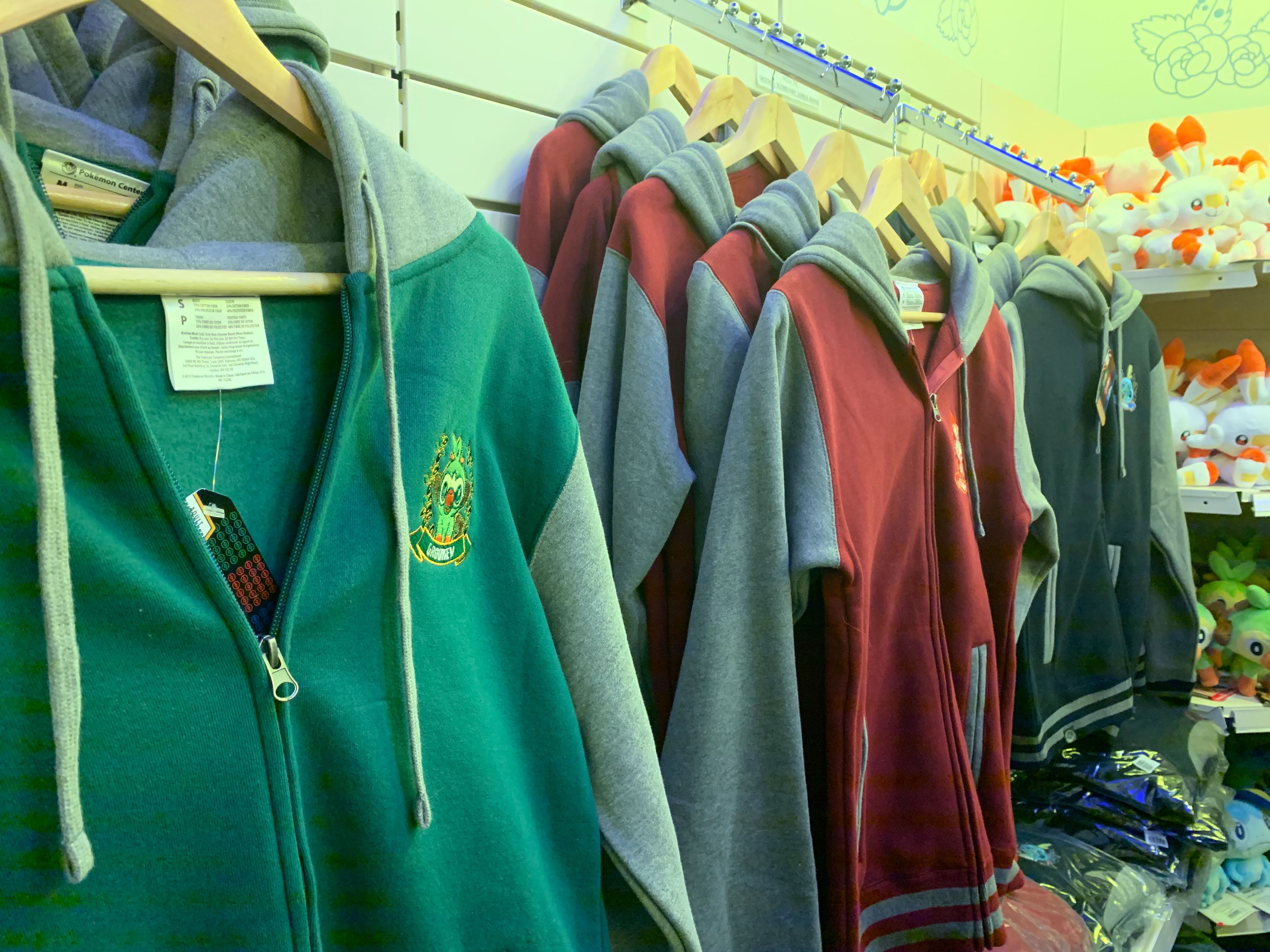 One thing you may not see at the shop is this giant Pikachu plush toy, priced £240. It was sold within minutes, with YouTuber Jack "The8thHawk" Taylor bagging the prize. Speaking to me after making his purchase, Taylor said he'd spent around £600 at the store overall.
Staff said another giant Pikachu would go on sale, but would take some time to deliver to the shop.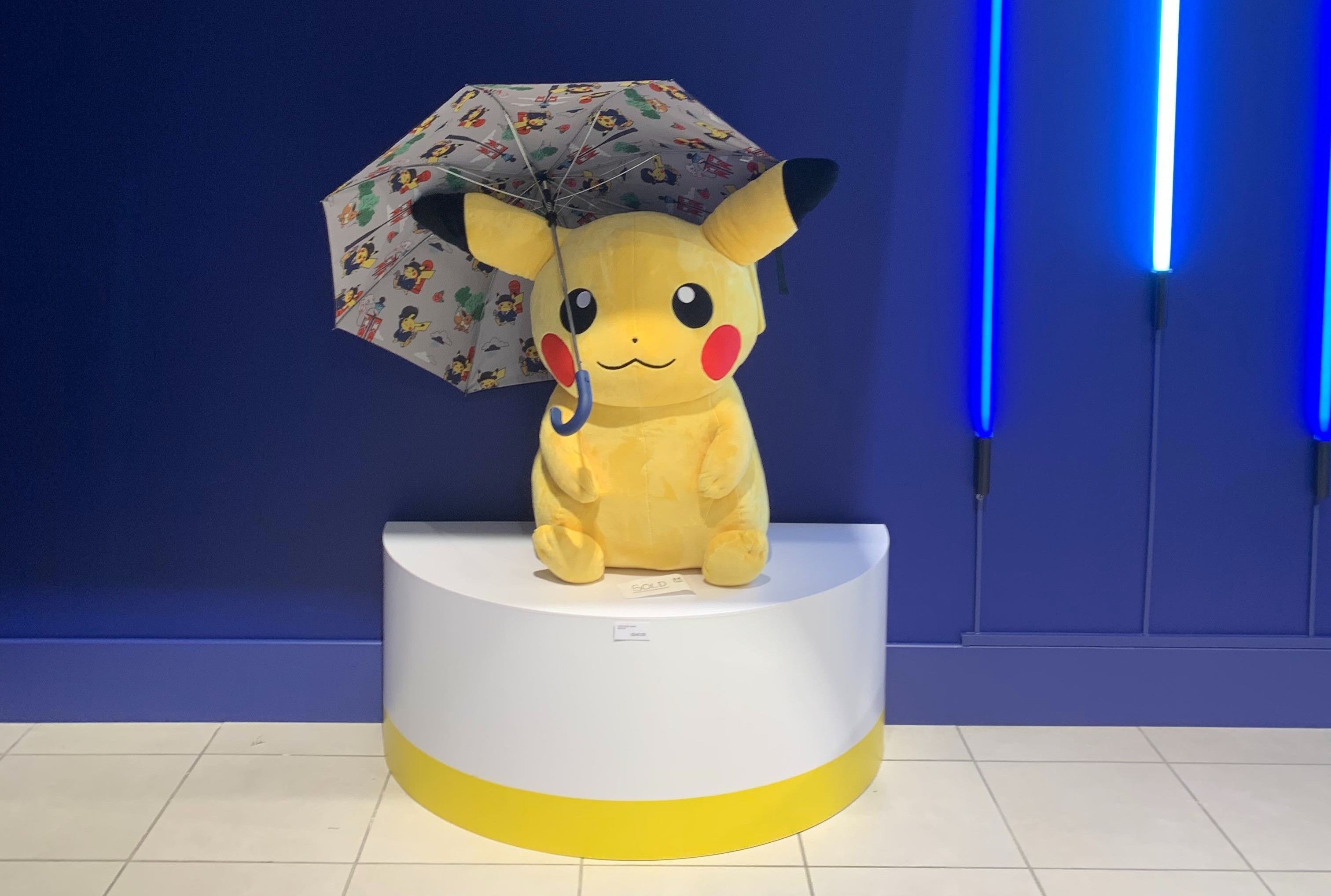 Upstairs, an area is full of Pokémon Sword and Shield demo pods, if you want to give next month's game a try.
Pokémon Go players, meanwhile, get some small in-game bonuses - the area features a unique collection of British-themed spawns (Combee, rainy Castform, Pidove and Psyduck) plus wild Flareon, Jolteon, Vaporeon and Flower Crown Eevee spawns. Oh, and you can also collect a postcard from the shop's new PokéStop.
The Pokémon Centre is open every day at Westfield London, Sheperd's Bush, until Friday 15th November 2019, 10am til 10pm (or noon til 6pm on Sundays).