Link to the Past sequel coming to 3DS
New Zelda game in development for handheld, first gameplay shown.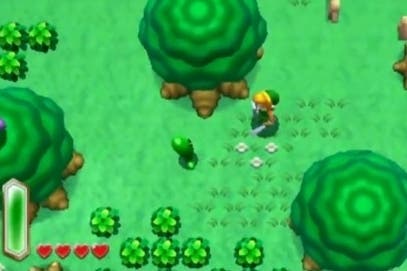 Nintendo is prepping a new Link to the Past game for the 3DS, a direct sequel to the 1991 SNES classic, and it's set for release later this year.
Told using the same top-down view and with an art-style that closely mimics the original, the new Link to the Past takes place in the same Hyrule of the SNES game, but features all-new dungeons and mechanics that make the most of the 3DS's unique display.
Most intriguingly, there's the ability to turn Link into a drawing, enabling him to navigate across walls and zooming the camera down into the game world.
There's not an exact release date just yet - that will likely come at this June's E3 - but it's aiming for this year. We'll hopefully bring you more on it over the next couple of days.
In the meantime, a 3D video of the new game will be hitting the 3DS shortly.