Limited Edition Pokémon Let's Go Switch bundle up for pre-order now
£339.99 in the UK.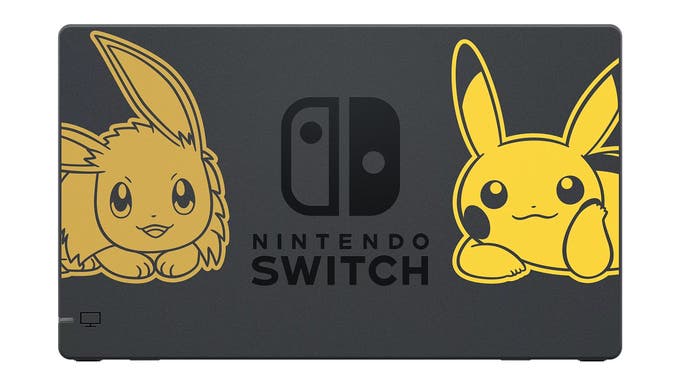 After yesterday's out-of-the-blue announcement of a Limited Edition Nintendo Switch bundle to celebrate the release of Let's Go Pikachu and Let's Go Eevee later this year, GAME has now listed both bundles for pre-order, costing £339.99.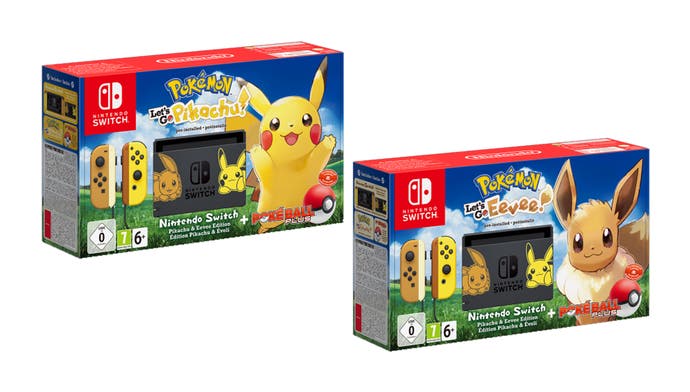 The Limited Edition Pokémon Let's Go Switch bundle features the console itself, a unique set of Joy-Cons (in Pikachu yellow and Eevee brown respectively), a digital copy of either Let's Go Pikachu or Let's Go Eevee, a unique Pokémon designed Switch dock and the Poké Ball Plus controller. In addition, the back of the Switch console itself features silhouettes of Eevee and Pikachu all over.
It's a pretty nice package all-in-all, and the first place to put it up online for pre-order so far has been GAME in the UK - where you can pick up the Let's Go Pikachu Switch bundle and the Let's Go Eevee Switch bundle for £339.99 each.
This is the first time we've seen a limited edition Switch bundle that didn't just feature coloured Joy-Cons and a digital copy of a game and may well end up being the first of many fancy Switch dock designs we see going forward.
At the time of writing, the bundles aren't available on either Amazon UK or Amazon US, though listings are likely to go live any minute now, so feel free to keep an eye on those pages, too. It's also worth keeping an eye on the Nintendo UK Store, too, as listings go live there and stock is usually quite generous.
The bundle is set to release alongside both Let's Go games on November 16th, 2018. I'll update this post with more links as and when they show up.
Meanwhile, over at Jelly Deals, you can take a look at today's best deals - which include a PlayStation VR headset for £170, Fortnite Monopoly's cheapest price so far, MGS5 for under £4 on PC, and more.