There's a limited edition Pokémon Nintendo Switch
Shocking.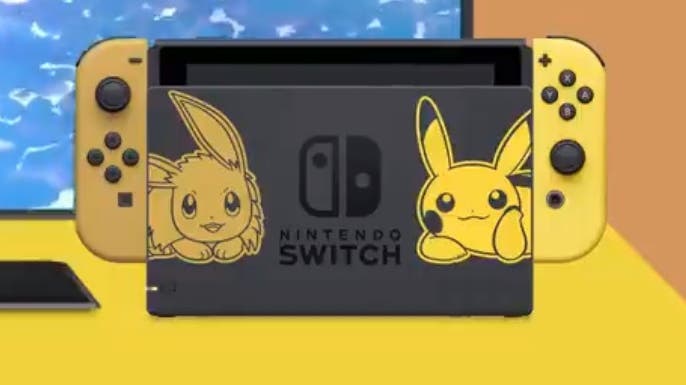 Nintendo has announced a limited edition Pokémon-flavoured Nintendo Switch.
There are Mew-two versions, each themed around upcoming Switch Pokémon game Let's Go Eevee and Pikachu. They include the Poké Ball Plus accessory and a pre-installed version of one of the games.
The Joy-Cons are coloured to coincide with Eevee and Pikachu, there are silhouettes of both partner Pokemon on the back of the Switch itself, and the dock is Pokémon-themed, too.
Both limited edition hardware bundles come out alongside the games on 16th November 2018.