Latest Humble Bundle offers a ton of 2K games on PlayStation
Includes XCOM, BioShock, Borderlands, Spec Ops, Evolve and more.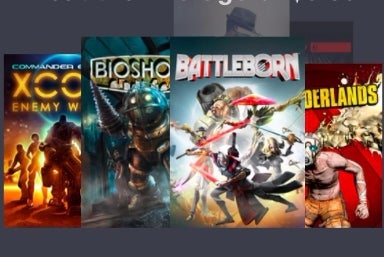 The latest Humble Bundle is PlayStation-exclusive and based around the works of publisher 2K Games.

Pay $1 or more and you'll receive XCOM: Enemy Unknown Plus (Vita), Civilization Revolution 2 Plus (Vita), The Bureau: XCOM Declassified and all its DLC (PS3), and Evolve (PS4).
Pay more than the average of $5.86 (about £4.55) to also unlock the following PS3 games: XCOM: Enemy Within, BioShock, Borderlands, Borderlands 2: Ultimate Edition, Mafia 2, and Spec Ops: The Line. On PS4, you'll get $9.99 worth of Premium Currency for Battleborn, which is now free-to-play.
Offer $20 (about £15.54) or more and you'll receive XCOM 2 on PS4.
As with all Humble Bundles, you decide where you want your proceeds to go, between 2K, the Humble Bundle organisers, or charity - in this case Covenant House, which offers social services to homeless youths.
Quick word of warning: these goods are only available through a North American PSN account, though there are easy ways to set up a secondary account in another region (wink, wink).
When asked about this coming to other regions, a Humble Bundle organiser offered Eurogamer the following statement: "We always strive to bring our bundles to as many customers as we can worldwide, but we are not always able to. Our Nintendo bundles started out restricted to North America, but over time we were able to expand to Europe. We are hopeful we can do the same with our PlayStation bundles and expand the audience as soon as possible."
The Humble 2K PlayStation Bundle will be available until 29th August at 7pm UK time.