La-Mulana Ex for PlayStation Vita heads west
Hard as nails Metroidvania to arrive on these shores.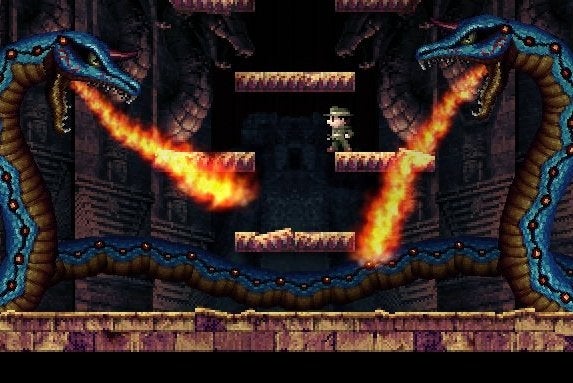 Publisher Rising Star Games has picked up the Vita version of hard as nails Metroidvania game La-Mulana for release in the west.
Japanese developer Pygmy Studios is behind the Vita port, which will be released as La-Mulana EX over here. It launched in Japan in 2013.
Released as a free PC game in 2005 before receiving a commercial remake for PC and WiiWare in 2012, La-Mulana is an outlandishly challenging 2D action-adventure.
In February 2014 a $200,000 Kickstarter for La-Mulana 2 was successfully funded. The sequel is due out in December 2015.
Screenshots of the Vita game are below.