Kingdom Hearts: Dream Drop Distance details
Includes The World Ends with You characters.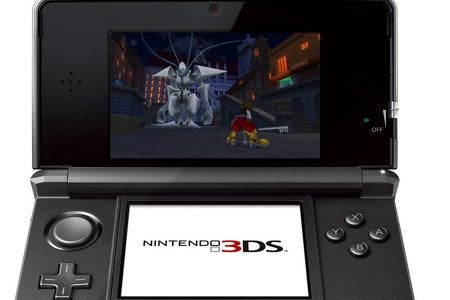 Tongue-twistingly named Kingdom Hearts 3D: Dream Drop Distance will include characters from fellow Square Enix role-player The World Ends With You.
Dream Drop Distance, the latest RPG in the Disney and Square Enix mashup series, features DS The World Ends With You heroes Joshua and Beat, according to Japanese magazine V-Jump.
The game also boasts a world based on the Three Musketeers.
What, the 1844 Alexandre Dumas classic set in 17th Century France? No.
Ah, the 1993 Disney movie version starring Charlie Sheen and a pre-24 Kiefer Sutherland? Sadly not.
Oh, the 2004 animated Disney version - Mickey, Donald, Goofy: The Three Musketeers? Yes.
Kingdom Hearts 3D: Dream Drop Distance arrives in Japan early next year for 3DS. Western launch dates have yet to be announced.