Killzone Trilogy confirmed, costs £40.84
Includes Killzone 1 HD, map packs.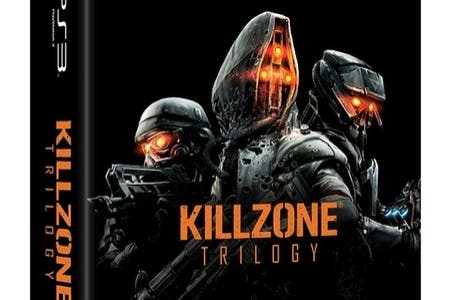 Killzone developer Guerilla Games has confirmed the recently-spotted Killzone Trilogy pack, due for launch on 24th October (via the EU PlayStation blog).
The collection will contain all three major Killzone titles and a host of DLC. It's price? £40.84/€49.99.
The original Killzone has been given a lick of HD paint and full Trophy support (see how it looks in the screenshots, below).
Killzone 2 is accompanied by the Steel & Titanium Map Pack, Flash & Thunder Map Pack and Napalm & Cordite Map Pack. Killzone 3 comes bundled with the Steel Rain Map Pack, Retro Map Pack and The Ashes Map Pack. The extra content will be available via a voucher.
What other series has Sony got left to trilog-ise?