KFC unleashes VR training game about cooking fried chicken
UPDATE: It's really used on trainees. Official trailer teases Lynchian horrors.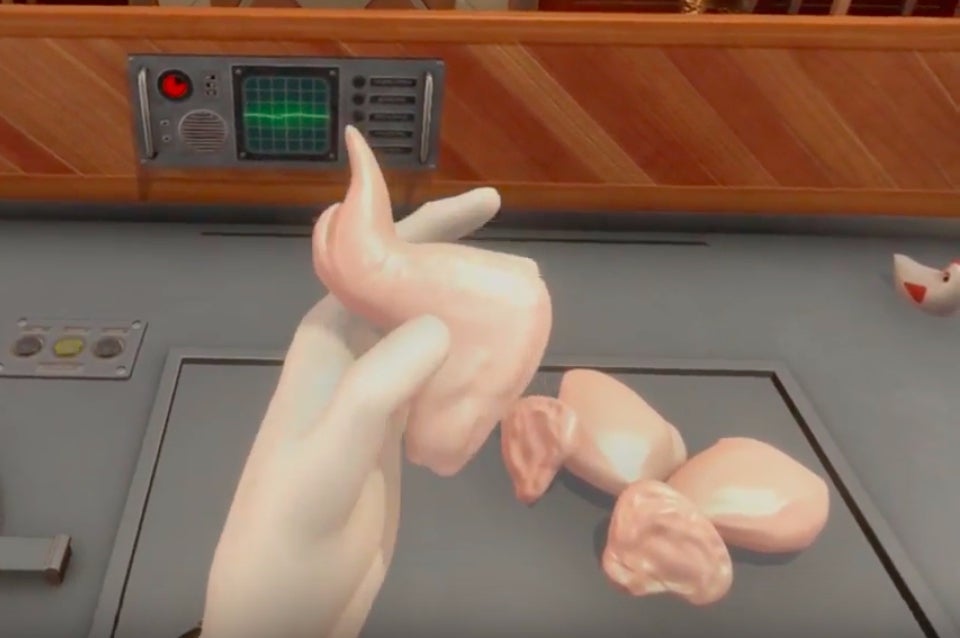 UPDATE 24/08/2017 10.26pm: The KFC VR game now has an official name: The Hard Way - a KFC Virtual Training Escape Room.
The fast food chain described this most bewildering of VR experiences as follows:
"The Hard Way - a KFC Virtual Training Escape Room is designed as an escape room where Colonel Sanders gives his trainees hints and clues along the way to make sure they are making fried chicken the Hard Way - the way he invented more than 70 years ago. After successfully completing the five main steps - inspecting, rinsing, breading, racking, and pressure frying - participants exit the kitchen with an understanding of what it takes to cook Original Recipe chicken like a professional."
Better yet, it's not just a gag, as KFC is actually using this to train employees. When we asked the restaurant chain whether The Hard Way would really be used in such a manner, and if it would be be publicly available, KFC offered Eurogamer the following statement:
"The technology will not be available for public consumption at this time. It's not just a fun experience - we're actually using the innovative technology to supplement our robust restaurant employee training program for cooks, called Chicken Mastery Certification, by bringing it to our regional general manager trainings, quarterly franchise meetings, and corporate onboarding at our headquarters. So yes, it is actually going to be played by new KFC trainees!"
I guess if you want to play it, you'll just have to get a job at KFC.
KFC also released the following incredible trailer showing off the nightmarish horror of… working at KFC? Don't think about it too hard.
ORIGINAL STORY 24/08/2017 2.57am: Kentucky Fried Chicken has wrought a VR game about cooking its signature dish.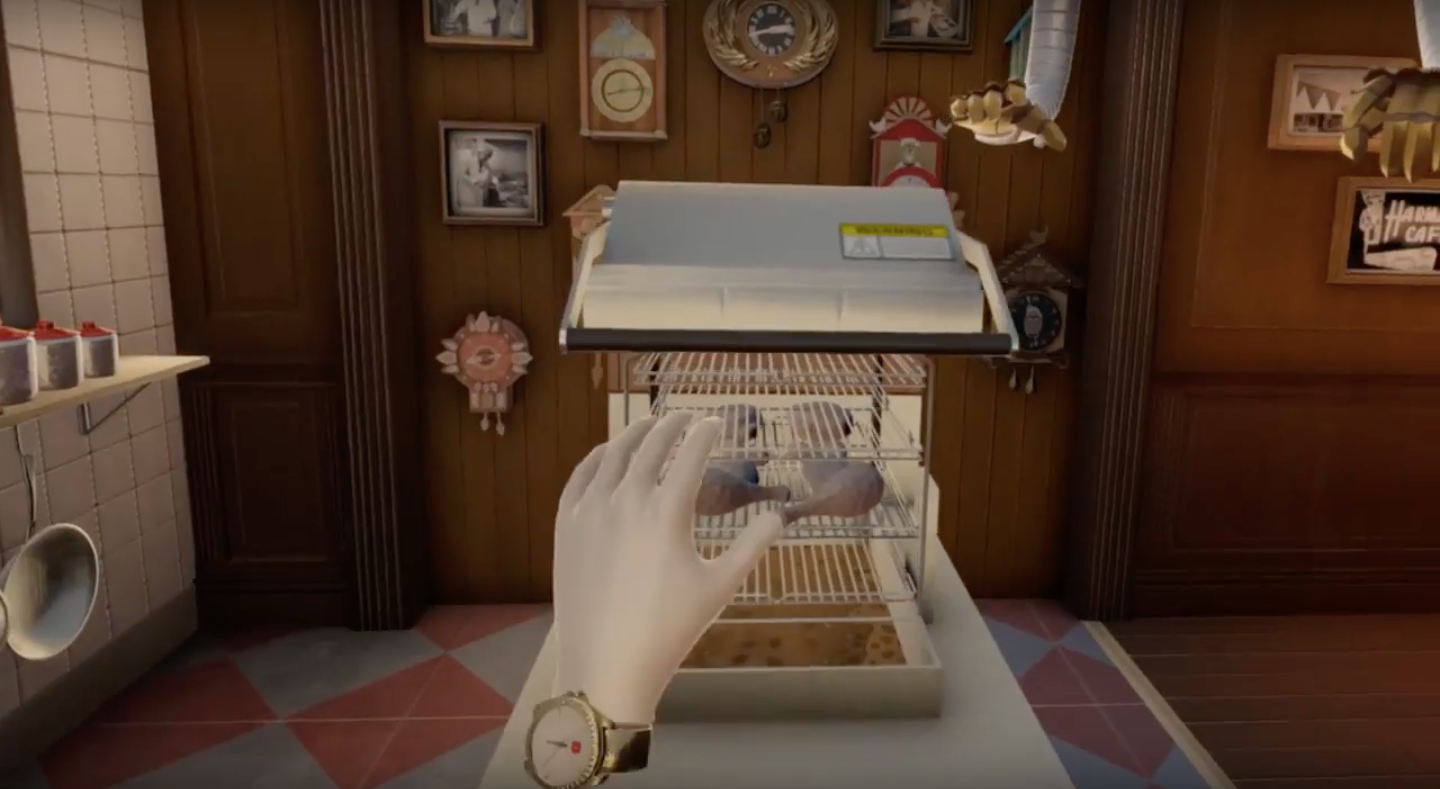 As reported by Eater, KFC actually announced this game in a press release and is allegedly using it with Oculus Rift to train employees.
We're still looking into the validity of this claim, and while we'll take the training aspect with a grain of salt (and a side of hot sauce), it wouldn't be surprising that KFC would create such a ridiculous game as the fast food chain is represented by ad agency Wieden + Kennedy, who have dabbled in absurdist promotional video games before.
Back in 2012 the agency released the batshit insane Old Spice promo game Dikembe Mutombo's 4 1/2 Weeks to Save the World. I can't remember what it had to do with Old Spice, but I still remember that catchy Thanksgiving song all these years later.
As for this KFC training game, it portrays Colonel Sanders as a nefarious AI overlord who has trapped the player character in a BioShock-esque kitchen where they must inspect, rinse, bread, rack, and pressure-fry the poultry, lest they be trapped in this nightmare forever.
We've reached out to KFC's parent company Yum! Brands, Inc., about the origins of this VR game and we'll update as we find out more. For now, let's just appreciate that we live in a world in which it exists.