Kenji Eno's horror game D emerges on GOG
Cult classic makes its digital debut.
The late great game designer Kenji Eno's 1995 cult classic horror game D is now available for PC via GOG, where it's going for £4.09.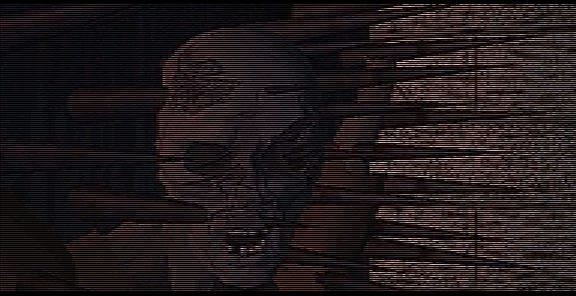 Developer Night Dive Studios - who previously ported System Shock 2 and Turok to modern digital platforms before embarking on a full-fledged System Shock remake - handled the conversion from old hardware to new after acquiring the rights from Acclaim Entertainment.
D originally premiered on 3DO in 1995, but didn't make it to Europe until its Sega Saturn, PlayStation, and PC ports the following year. This marks the first time it's been available digitally..
D is famous for its unique structure that tasks players with solving its central mystery in two hours as events unfold in real-time. The story follows a woman named Laura Harris who goes to a hospital where her father, the hospital director, has gone on a murderous rampage and barricaded himself within the premises. There are multiple endings depending on the player's actions.
Amusingly, D was so violent that Eno had to deceive the censors to get it released. He submitted a "clean" version of the game to the publisher, then swapped it with the real game, which he delivered by hand as the master copy.
While a commercial flop in the west, D went on to sell over 1m copies in Japan and it spawned a sequel D2, along with another game starring the same character called Enemy Zero.
When asked about a port of these, Night Dive founder Stephen Kick told Eurogamer that D2 isn't on the docket at the moment since it was a Dreamcast exclusive. Enemy Zero, however, was also available on PC so Kick said he "will have to check it out."