Just Dance marks 10-year anniversary by fundraising for dementia charity
Ubisoft will donate for every share.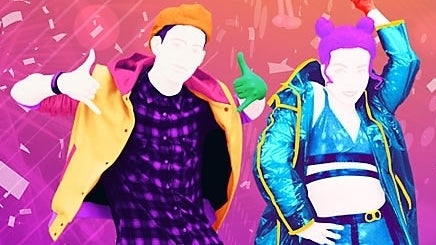 Just Dance is celebrating its 10th anniversary with a campaign designed to raise funds for dementia research.
Publisher Ubisoft has teamed with Alzheimer's Research UK to create the short film, below, and will donate £1 to the charity for every retweet, regram and share it gets across Twitter, Instagram and Facebook.
The idea behind the scheme is that memories of time spent as a family are precious - and that many families have bonded over party games such as Just Dance. The video centres on Lynne Wadsworth and her mum Anne.
"Anne is in the late stages of dementia and is no longer able to communicate," Alzheimer's Research UK writes, "but her love for dancing still brings her enjoyment. Every week, the pair attend a dance class for people living with dementia and Lynne says she 'can see something change' in her mum."
The video is worth 90 seconds of your time.
Just Dance 2020 launches today for Nintendo Switch, PlayStation 4, Xbox One and - incredibly, still, the Wii. In the decade since the original Just Dance launched, the series has shifted 67m copies and choreographed more than 500 songs.