Just Dance 2014 leaks ahead of Ubisoft's E3 show
UPDATE: Due this October. Supports up to six players.
UPDATE: Just Dance 2014 has been officially announced for release across all platforms this October.
It will support up to six players at once, though we're still looking into if that's across all platforms or just with Kinect.
Just Dance 2014 will feature tunes by the likes of Psy, Nicki Minaj, One Direction, and more.
See how it looks in the announcement trailer below.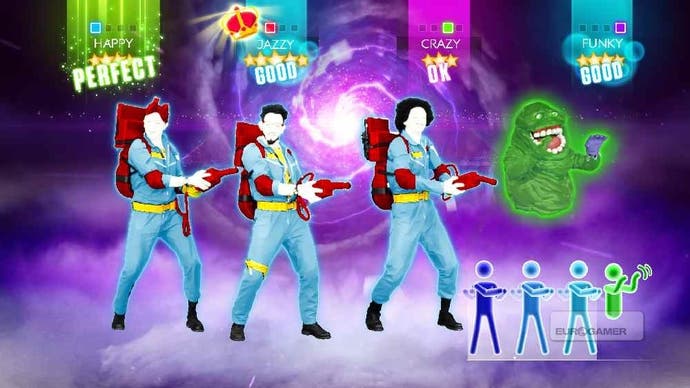 Original story: Just Dance 2014 has leaked on Xbox.com ahead of Ubisoft's E3 press conference at 11pm UK time tonight.
The countless hands of NeoGAF caught the leak before it was plugged, and managed to hold onto screenshots and a wee bit of blurb:
"This new opus will be even more social as you will be able to connect and dance with players from all over the world and share a unique dancing experience with them. It becomes the party expert and features today's iconic pop culture references. New modes will be available, letting you and your friends experience parties the way only Just Dance knows how!"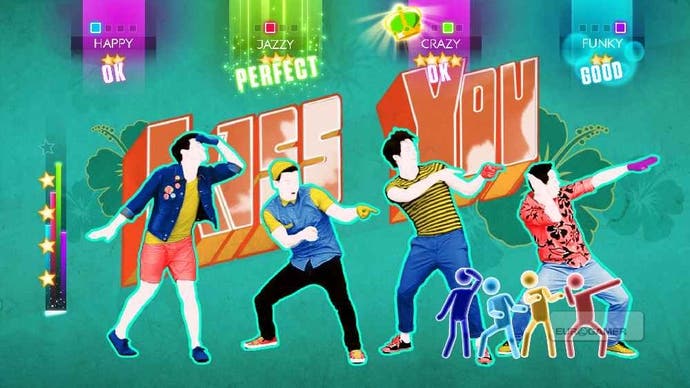 Best of all, one new screenshot showed what must be the Ghostbusters theme song as one of the new dances.
Platform details aren't available but we can safely assume a best-selling franchise like Just Dance will also be on Xbox One as well as Xbox 360 - and all the other platforms.
How the Xbox One version differs due to a more capable Kinect camera we'll have to wait and see.
Ubisoft had no comment to make at the time of writing.