Just Cause dev's theHunter: Primal launches on Steam Early Access
DayZ meets Jurassic Park.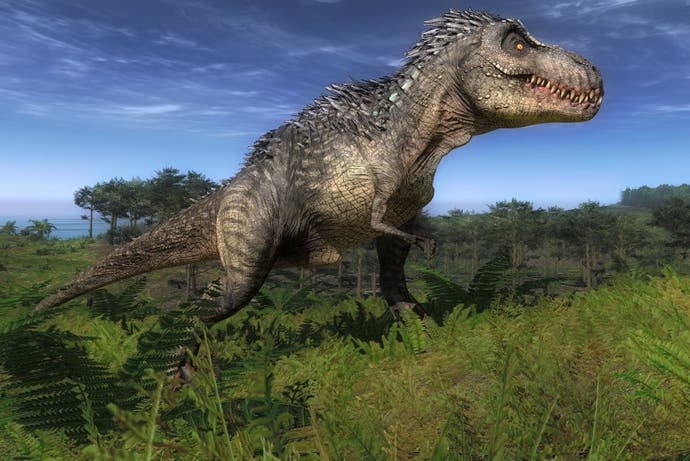 Just Cause developer Avalanche Studios has another game in development: theHunter: Primal.
The dinosaur hunting survival game, from Avalanche subsidiary Expansive Worlds, launches today on Steam as an Early Access title priced £14.99.
You begin the game with limited equipment, and have to explore the island to find more powerful weapons and better clothing. Within the 24 km2 Jurassic world are poisonous plants as well as three species of dinosaur to content with: the fast-moving Utahraptor, the tri-horned Triceratops and superstar dino Tyrannosaurus Rex. If you die, all your equipment is lost, but if you are fast enough you can claim back your lost backpack before another hunter loots your stuff. It's a bit like DayZ meets Jurassic Park.
theHunter: Primal is the standalone, premium-priced version of Avalanche's free-to-play game theHunter, which, the developer said, has more than 4.5 million registered players. The company has been working on that game since 2009, and it'll continue to evolve.
The Early Access version includes single-player and multiplayer for up to 16 players. A full release is planned for March 2015.
It's a busy time for Avalanche. The Swedish studio is working on the recently-announced Just Cause 3 for Square Enix, as well as a Mad Max game for Warner Bros. Both are due out in 2015.