Join the Creative Assembly Game Jam at EGX Rezzed
One of the teams from last year now has a publishing deal for their creation.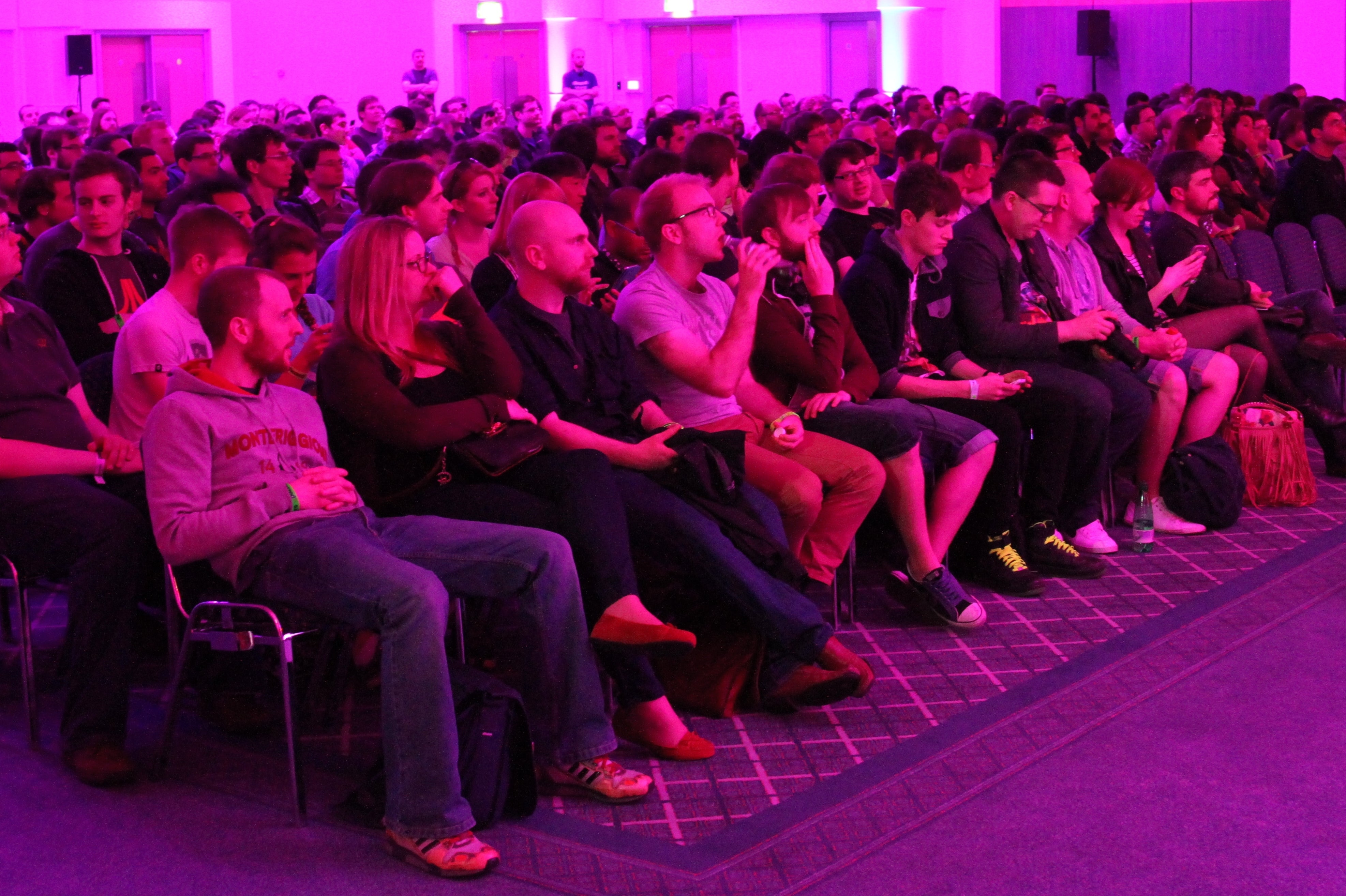 Hey you! Do you like making games? Then why not sign up for the second annual Creative Assembly Game Jam, taking place at EGX Rezzed, at the end of next month?
EGX Rezzed, run by Eurogamer.net publisher Gamer Network, takes place from 28th-30th March at the NEC in Birmingham and we're looking for readymade four-man teams or people who want to team up on the day.
Participants will be given a theme when they arrive on the first day and will have until 6pm to make their game, after which they will show it off to a panel of developer judges in a five-minute presentation during a special developer session on the Sunday afternoon.
The session will live-streamed online and the winners will receive top-of-the-line Intel Ultrabooks.
Everyone who took part in last year's Game Jam seemed to enjoy themselves and you can read about their exertions in our report from the show.
As it happens, it went so well for the guys from Spilt Milk Studios that their game Tango Fiesta was signed up by publisher Mastertronic for full distribution. It will be playable elsewhere at EGX Rezzed and Spilt Milk will be around to cheer on this year's jammers.
So then, full teams who want to get involved should email rachel.pike@gamer-events.com by Friday, 14th March, with a team name and details of those who want to take part.
Individuals who want to join a team on the day can also submit their details for consideration. Organisers will notify applications ASAP as to their success.
Teams should be able to attend EGX Rezzed in Birmingham in March under their own steam (other transportation methods are available). Organisers will provide a suitable work area on the show floor, but devs must bring their own laptops.
Any questions, fire them to that email address. Hopefully we'll see you there!