Jelly Deals: Final Fantasy 15 on PS4 down to £9.99 for PS Plus members
Is this the real life? Is this Final Fantasy?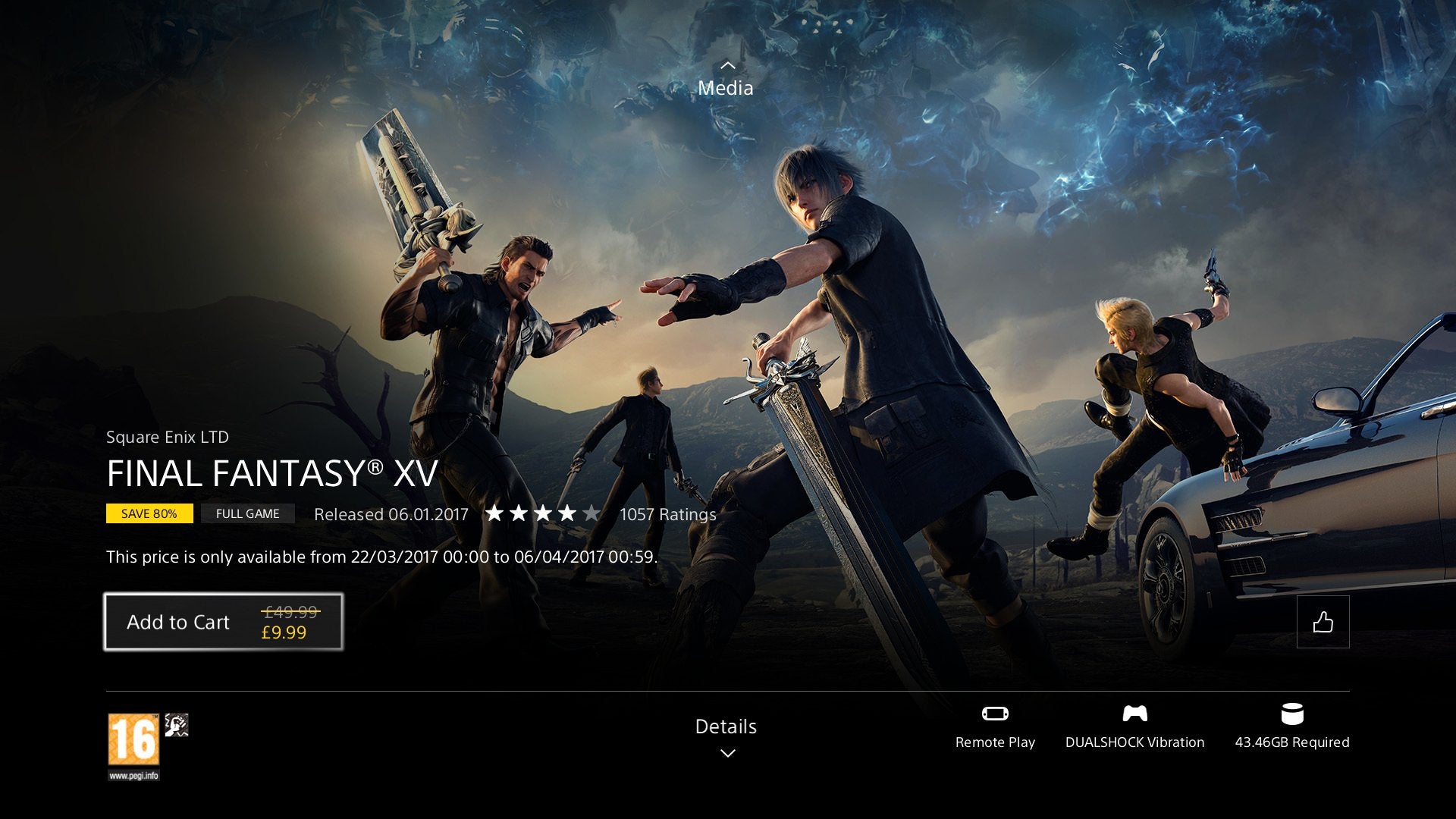 A note from the editor: Jelly Deals is a deals site launched by our parent company, Gamer Network, with a mission to find the best bargains out there. Look out for the Jelly Deals roundup of reduced-price games and kit every Saturday on Eurogamer.
---
UPDATED 9:24am: Well, that was fun while it lasted. From the looks of things, the PlayStation Store has been updated to remove the game from purchase now, meaning it was most likely a pricing error. Hopefully, if you nabbed it while it was live you'll be able to keep it!
ORIGINAL STORY: Here's a deal that sort of came out of nowhere - right now, if you're a PlayStation Plus member who owns a PS4, you can pick up a copy of Final Fantasy 15 for the all-time low price of £9.99. If you're not a PlayStation Plus subscriber, the game will cost you £29.99 at the moment but you'll need to be a member of Sony's special friends club in order to get that extra 40 per cent discount.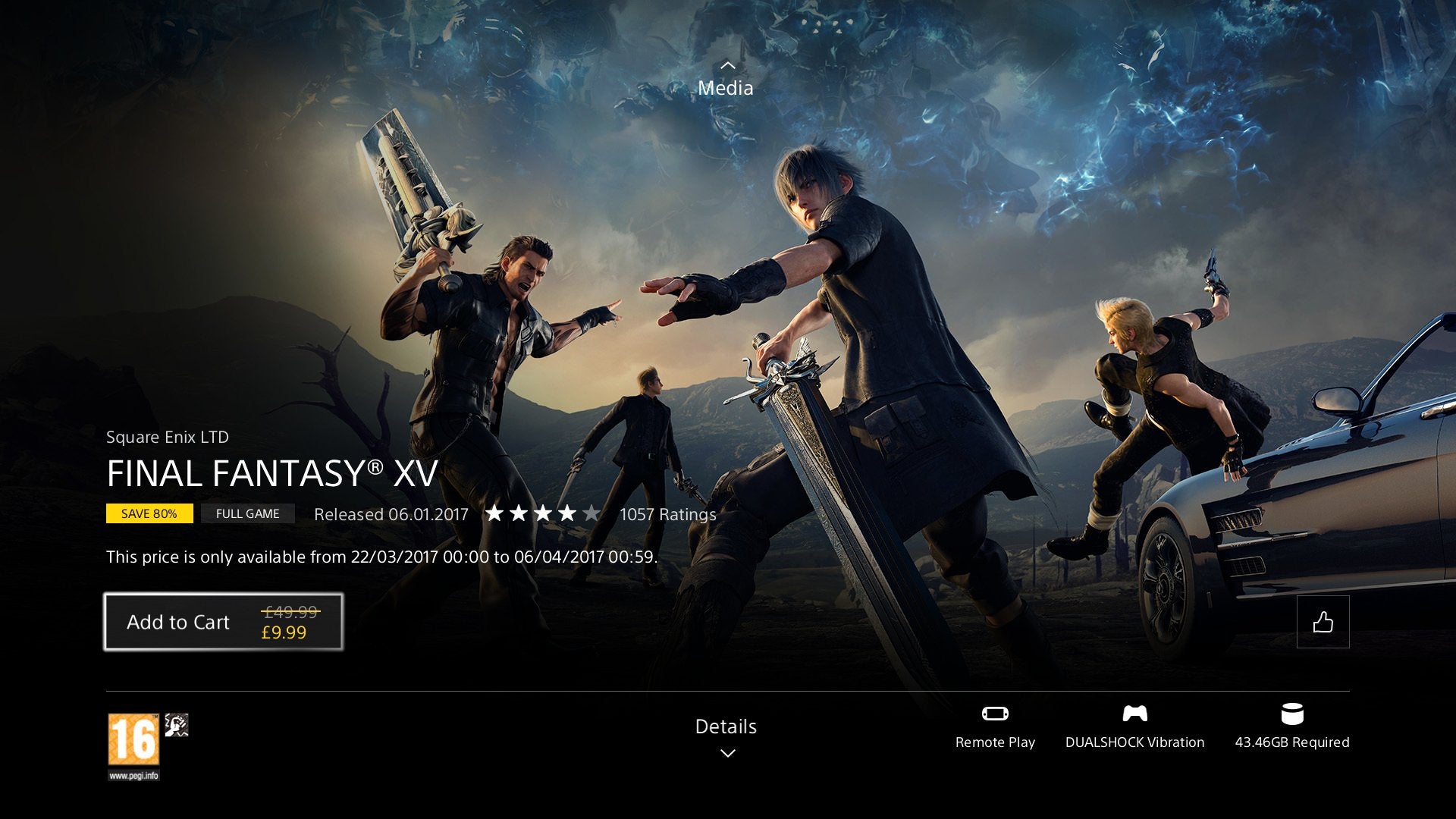 It's a little surprising to see this kind of discount this soon after the game's release but a game like this being available for a tenner certainly falls firmly into the 'impulse buy' category of your day, especially for a game that will potentially give you dozens of hours of gameplay. That being said, you can always check out what our own Aoife Wilson said about the game way back in November 2016, when she reviewed it.
For more like this and by this I mean the best gaming deals around, you can also head over to Jelly Deals and take a look around.
Did you know that Jelly Deals has launched a newsletter? Let us bring the best deals directly to you each day. Subscribe here, if that seems like your kind of thing.