Japanese dating game features Mega Man creator Keiji Inafune
You play as his niece.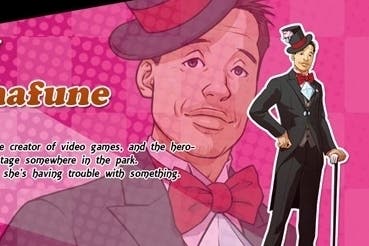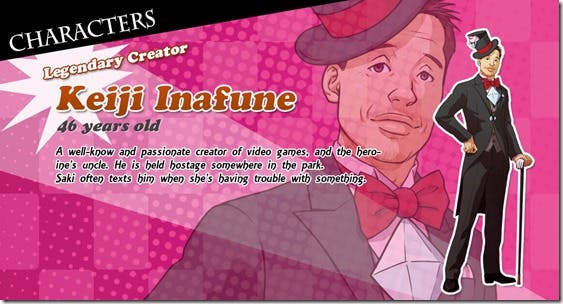 Famed ex-Capcom producer Keiji Inafune will feature in Sweet Fuse, a Japanese dating game for PSP where you're able to seduce one of seven "steamy bachelors".
Playing as Inafune's niece Saki, you're invited to the unveiling of Inafune's next project - a new amusement park. But a malevolent pig named Count Hogstein takes over and holds Keiji Inafune hostage.
"Saki, along with seven sexy men, decides to enter Count Hogstein's deadly game in order to save her uncle and the other hostages," Sweet Fuse developer Aksys teased to Siliconera.
"Will she be able to solve the complex puzzles that Count Hogstein and his merry henchmen have in store? And most importantly, which steamy bachelor will Saki choose?"
Inafune is best known for being the father of Mega Man, but worked on dozens of famous Capcom properties during his 23-year tenure at the company, including Resident Evil, Dead Rising and Lost Planet.
Astonishingly, Sweet Fuse will be available in Europe as a digital download. The game arrives in North America on August 27th, so hopefully we won't have much longer to wait.