Japan is getting its own Nintendo Classic Mini
Mini Famicom comes with exclusive line-up of games (and looks super cute).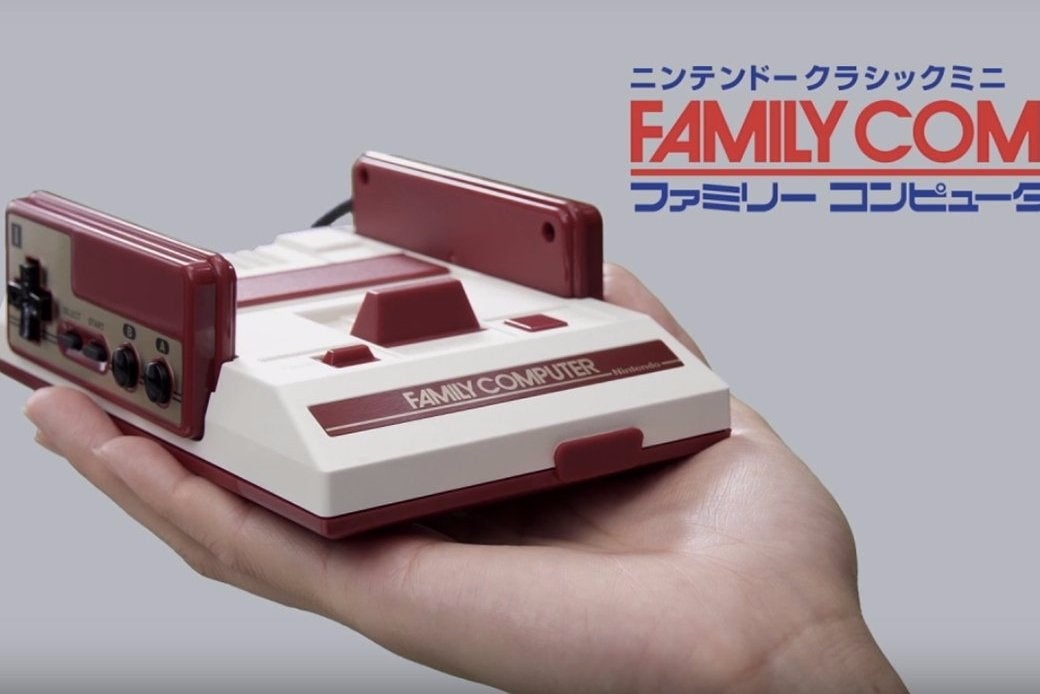 Japan is getting its own Nintendo Classic Mini, with a palm-sized take on the Famicom coming out this November.
It follows our own take on the iconic 8-bit console, which is also due out in November for £49.99 and takes the form factor of Nintendo's 80s console as it appeared in the west. I've always been more partial to Japan's own Famicom, which makes it super tempting to import this particular Nintendo Mini Classic - and seeing as the unit can be powered by USB, that looks perfectly possible.
There's also a slightly different list of games that come with the unit, with the likes of River City Ransom, Final Fantasy 3, Mario Club Golf and Yie Ar Kung Fu exclusive to the Nintendo Classic Mini: Famicom (the Nintendo Classic Mini: NES also has its own exclusives: Bubble Bobble, Castlevania 2, Donkey Kong Jr, Final Fantasy, Kid Icarus, Punch Out, Startropics, Tecmo Bowl are all absent on the Famicom). Looks like if you're a completionist you'll have to get both, which given how gorgeous both units are I think I'm okay with.
Here's the full list of games that will be included with the Nintendo Classic Mini: Famicom, which is being released on November 10th:
Super Mario Bros.
Mario Bros.
Donkey Kong
Ice Climber
Excitebike
Rockman (Mega Man)
Downtown Nekketsu Monogatari (River City Ransom)
Balloon Fight
Yie Ar Kung Fu
Pac-Man
Ghosts n Goblins
Gradius
Solomon's Key
Tsuppari Oozumo
Super Mario Bros. 3
Final Fantasy 3
Galaga
Dr. Mario
Atlantis no Nazo
Kirby's Adventure
Downtown Nekketsu Soreyuke Daiundokai (Kunio sports)
The Legend of Zelda
Metroid
Castlevania
Zelda 2
Ninja Gaiden
Mario Open Golf
Super Mario USA
Double Dragon 2
Super C