Inversus is coming to Xbox One with a bunch of new features
Which will be added for free to the PS4 and PC versions.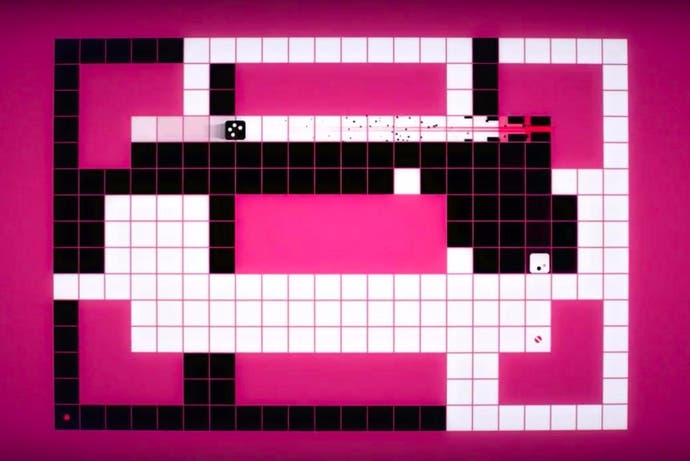 Minimalist multiplayer arcade game Inversus is coming to Xbox One later this year with a bunch of new content - which will incidentally be free for those who already have the game on PS4 or PC.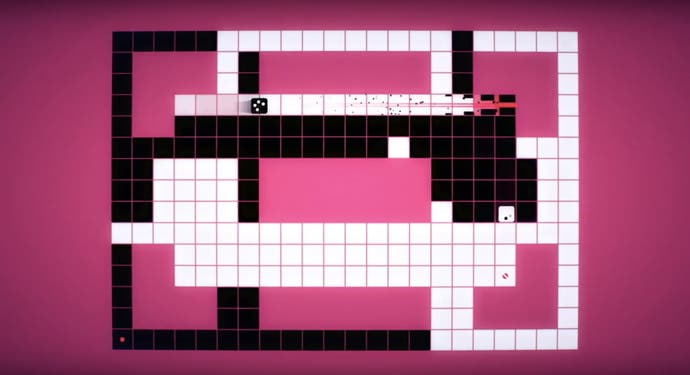 For the uninitiated, Inversus is a 1-4 player game where you slide around a set of tiles marked by one of two colours. Shooting a projectile in one of four cardinal directions changes its colour and you can only move on the tiles that are a different shade than you. As a result, the geometry of each stage changes dramatically as you play.
The Xbox One version of Inversus will be dubbed Inversus 1.5 and with it we'll see 12 new maps for the competitive Versus Mode, three new stages for the score-attack Arcade Mode, new power-ups like split-shot ammo that breaks up into multiple bullets, and most importantly AI bots to compete with.
You can see how the new content looks in action in the following Inversus 1.5 trailer:
"Supporting Inversus with regular updates has been a great experience and I really wanted to do something special for the 1.5 edition," said developer Hypersect's Ryan Juckett, who prior to making Inversus was Bungie's lead sandbox engineer on a little game called Destiny.
"I think the new versus-mode bots are where the value really shines," he added. "They are great for training against and add yet another local game mode for solo players to enjoy while in queue for online matchmaking."