Visual novel Steins;Gate is getting an English PS3 and Vita release
Cult classic heading to Europe and North America in 2015.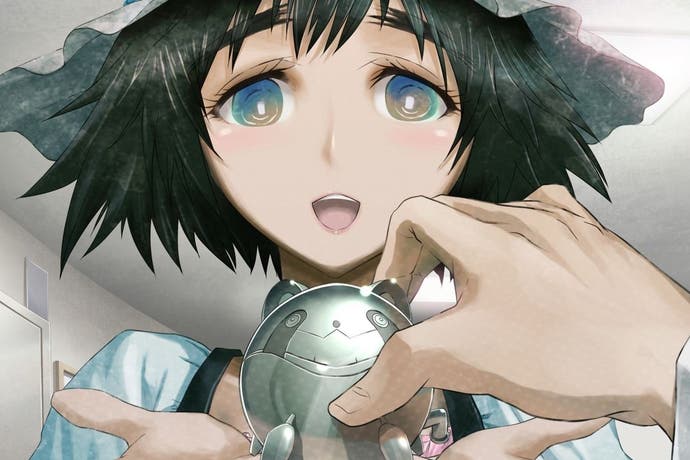 Critically acclaimed Japanese visual novel Steins;Gate is getting an English-language release on PS3 and Vita in both Europe and North America in 2015, courtesy of publisher PQUBE.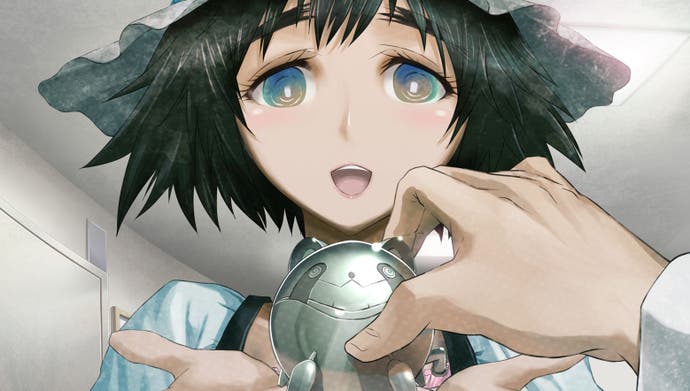 Developed by 5pb. and Nitroplus, Steins;Gate is a sci-fi story about a group of teenagers who find a way to alter the past, resulting in various alternate realities. Think of it like the Japanese interactive equivalent of Back to the Future, only weirder (which is really saying something as it's the one that doesn't feature Crispin Glover).
The grammatically confusing title was very well received upon its 2009 release in Japan, where it debuted on Xbox 360. Since then the game has spawned both anime and manga spin-offs, as well as ports on PC, PSP, PS3, Vita, iOS and Android in its native Japan.
Steins;Gate only recently saw its English-language debut this March when it was released on PC in North America. Sadly, this lone English version is so rare that none of the retailers linked to from the game's official site even have it in stock. Amazon US, however, seems to carry it for the time being.
Our friends at USgamer absolutely loved Steins;Gate and awarded it top marks. "For those willing to put in the time and effort, then, Steins;Gate is a remarkable work," wrote Pete Davison in his review.
Take a gander at how Steins;Gate looks in the following trailer for its PC version from earlier this year.