IndieCade 2012 winners announced, Unmanned takes the top prize
Plus the first IndieCade East set for February in New York.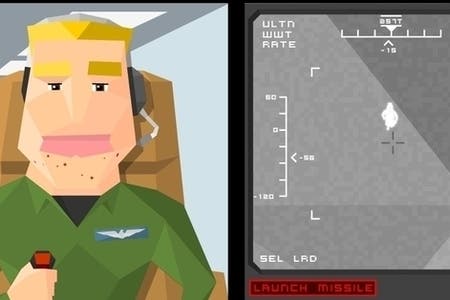 IndieCade - an international festival set to highlight the industry's best indie titles - has recently announced the winners from this year's selection.
The judges were comprised of such industry luminaries as thatgamecompany's co-founder Kellee Santiago, Braid creator Jonathon Blow, and The Simpsons and Futurama producer/writer J. Stewart Burns, who I can only presume is called Mr. Burns around the office.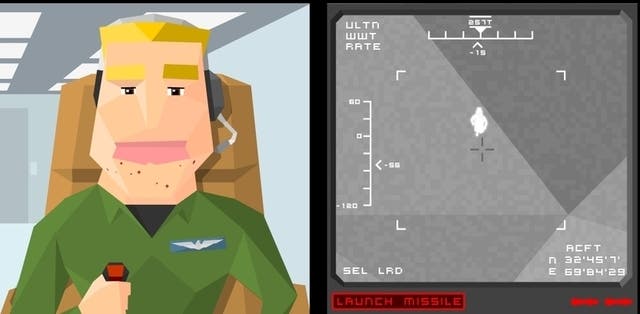 "The IndieCade awards celebrate the unique artistic vision and talent across the spectrum of independent games," said IndieCade CEO Stephanie Barish. "We are honored to have so many outstanding titles in this year's show and to be able to share them with the thousands of attendees that came to the festival."
This year's winners are as follows:
Grand Jury Award: Unmanned - Molleindustria
Visuals: Gorogoa - Jason Roberts
Audio: Dyad - RSBLSB
Impact: Reality Ends Here - Jeff Watson and Simon Wiscombe, USC Game Innovation Lab
Interaction: Interference - Nathalie Pozzi and Eric Zimmerman
Game Design: Armada D6 - Eric Zimmerman and John Sharp
Technology: Vornheim - Zak S.
Story/ World Design: Botanicula - Amanita Designs
Special Recognition: The Stanley Parable - Davey Wreden
The Trailblazers Award: Elan Lee
Developers Choice Award: Renga - wallFour
Audience Choice Award: Hokra - Ramiro Corbetta
The Grand Jury Award winner Unmanned take us through a day in the life of an American drone pilot. This includes such depressingly unexciting activities as shaving, driving to work, talking to your wife on the phone, playing videogames with your son, and there is a brief bit where you remotely drop a bomb on enemy territory. There's plenty of choices to make along the way and the whole thing functions as a satire of military games and the concept of gamification i.e. turning daily chores into games.
It's completely free and can be played in your browser here.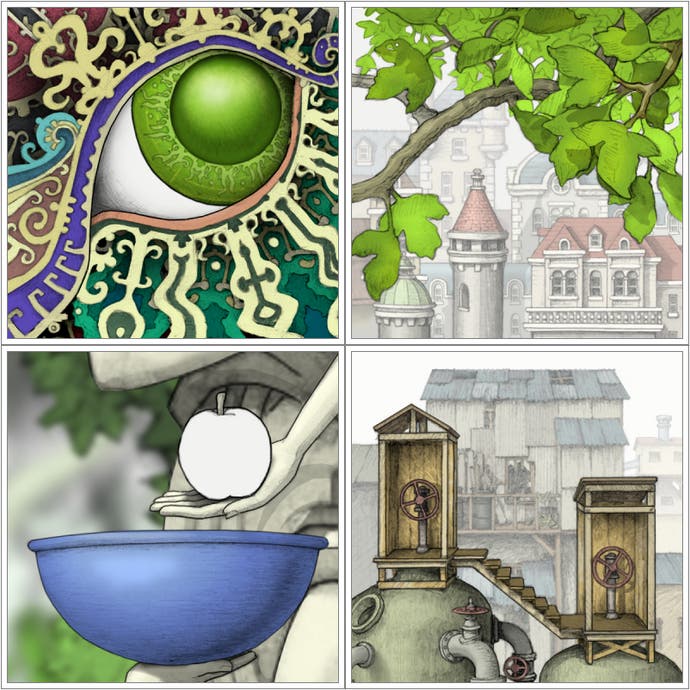 Elsewhere, Gorogoa won best visuals and we totally liked it yesterday, before it was cool. There's a demo of that available, even if the full game isn't expected until late next year.
We also had nice things to say about The Stanley Parable - an experimental second-person Half-Life 2 mod that satirises videogames storytelling. It has a standalone remake in the works.
And both Dyad and Botonicula were well received by Simon Parkin and Christian Donlan in their respective reviews.
It was a good year for indies then and it hopefully won't be the last as Indiecade organisers have just announced the first annual IndieCade East set for 16th - 17th February in New York City's Museum of the Moving Image.