Incredible marching band performance at American football match celebrates video games
Horde of musicians recreates a galloping horse and more.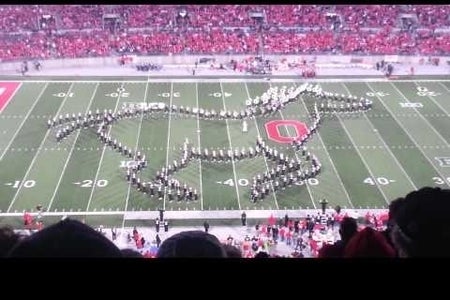 The Ohio State University Marching Band delivered a stunning 10-minute tribute to video games during a half-time performance at the American football match between Ohio and Nebraska at the weekend.
It wasn't simply the music: the entire horde of musicians rearranged themselves into iconic sights from Space Invaders, Mario, Halo, Zelda, Pac-Man, Pokemon and Tetris.
At one point the band forms into a horse shape and then mimics the galloping movement while the horse moves across the pitch.
Ohio went on to win the match, thumping Nebraska 63-38.
The video of the event has nearly broken 1 million views. It's embedded below.