In PES 2020, you can play through Master League with Maradona as your manager
Hit the highs.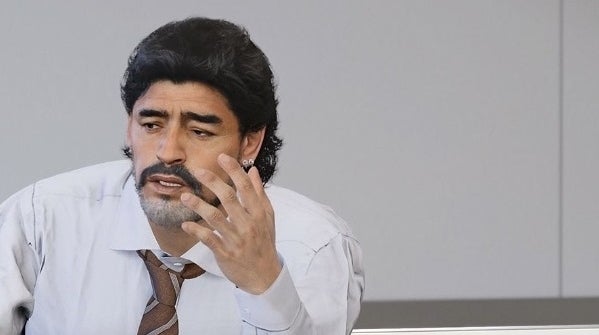 Konami has announced PES 2020, the next entry in its football video game sim. It's due out 10th September on PC via Steam, PlayStation 4 and Xbox One.
PES 2020 has a remastered Master League, which now includes a new interactive dialogue system that lets you affect the story. There's a more realistic transfer system, too.
You can customise your manager model (Konami mentioned varying body shapes and sizes as a selling-point), or play using a real-life manager as your avatar, including Zico, Cruyff and Argentinian bad-boy Diego Maradona.
On the pitch, we're promised better dribbling, improved ball physics, a cool first-touch system and improved graphics. Ex-Barcelona and Spain midfield maestro Andrés Iniesta was brought in to consult on the project. Ex-Barcelona and Brazil superstar Ronaldinho is recreated in-game - and you can do his famous Champions League goal against Chelsea at Stamford Bridge.
Konami has renewed its partnership with Barcelona, by the way, and Lionel Messi is on the cover.