Ikaruga creator's upcoming top-down shooter Kokuga shown off
Four-player mech madness.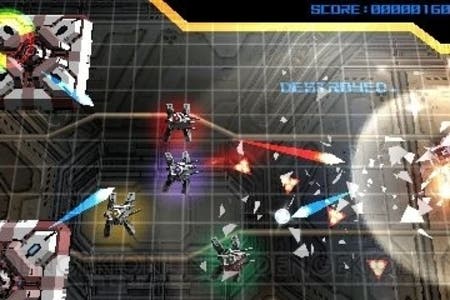 Ikaruga creator Hiroshi Iuchi's next game Kokuga has been shown off in a debut trailer by developer G.rev. Slated for release on 3DS on 27th September in Japan, it appears to be a four-player top-down mech shooter.
According to a report by Siliconera, Kokuga uses a card-based system where player are alloted 20 cards to use when starting a stage, while four random cards can be deployed at will from the touch screen.
The debut trailer - below - shows off the game's four-player dynamic as a quartet of spider mechs lay waste to malevolent robots.
No western release has been announced at this time, but here's hoping Kokuga makes the jump as blowing up robots, like love, is a universal language.