id's original Doom trilogy appears on - and then vanishes from - Switch's eShop
UPDATE: Now live on Switch, Xbox One, and PS4.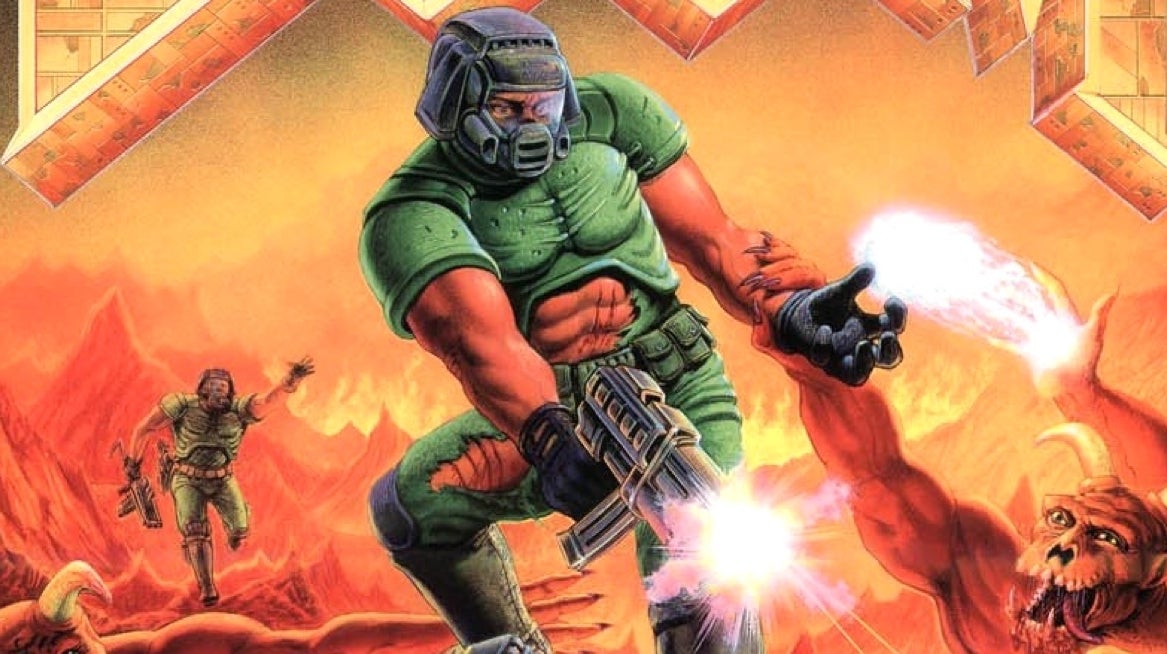 UPDATE 5.25pm: Following a bit of a false start earlier this afternoon, id Software's original Doom trilogy is now officially live on Switch - and furthermore, they've popped up on PlayStation 4 and Xbox One, via their respective digital storefronts, too.
Do be aware that (on Doom 1 on Switch, at least) registering a Bethesda.net account is mandatory in order to play. I've not been able to see if this is the case on other platforms, but it's something you might want to consider if you're at all sensitive about this kind of thing.
---
ORIGINAL STORY 4.21pm: id Software's original Doom trilogy has made a surprise, if fleeting, appearance on Switch's eShop. Unfortunately, no sooner did word begin to spread of the games' arrival on Nintendo's storefront than all three were whisked away once more.
Thankfully the quick-fingered internet managed to record their store listings for posterity, and as such, we've got a pretty good idea of what to expect should they re-emerge from hiding.
Doom 1 and 2, for instance, bring their seminal FPS action onto Switch priced at £3.99 apiece, and both support four-player local deathmatch and co-op. In addition, Doom 1 includes its Episode IV: Thy Flesh Consumed expansion, featuring nine new levels, while Doom 2 brings 20 community-made stages, courtesy of the Master Levels expansion.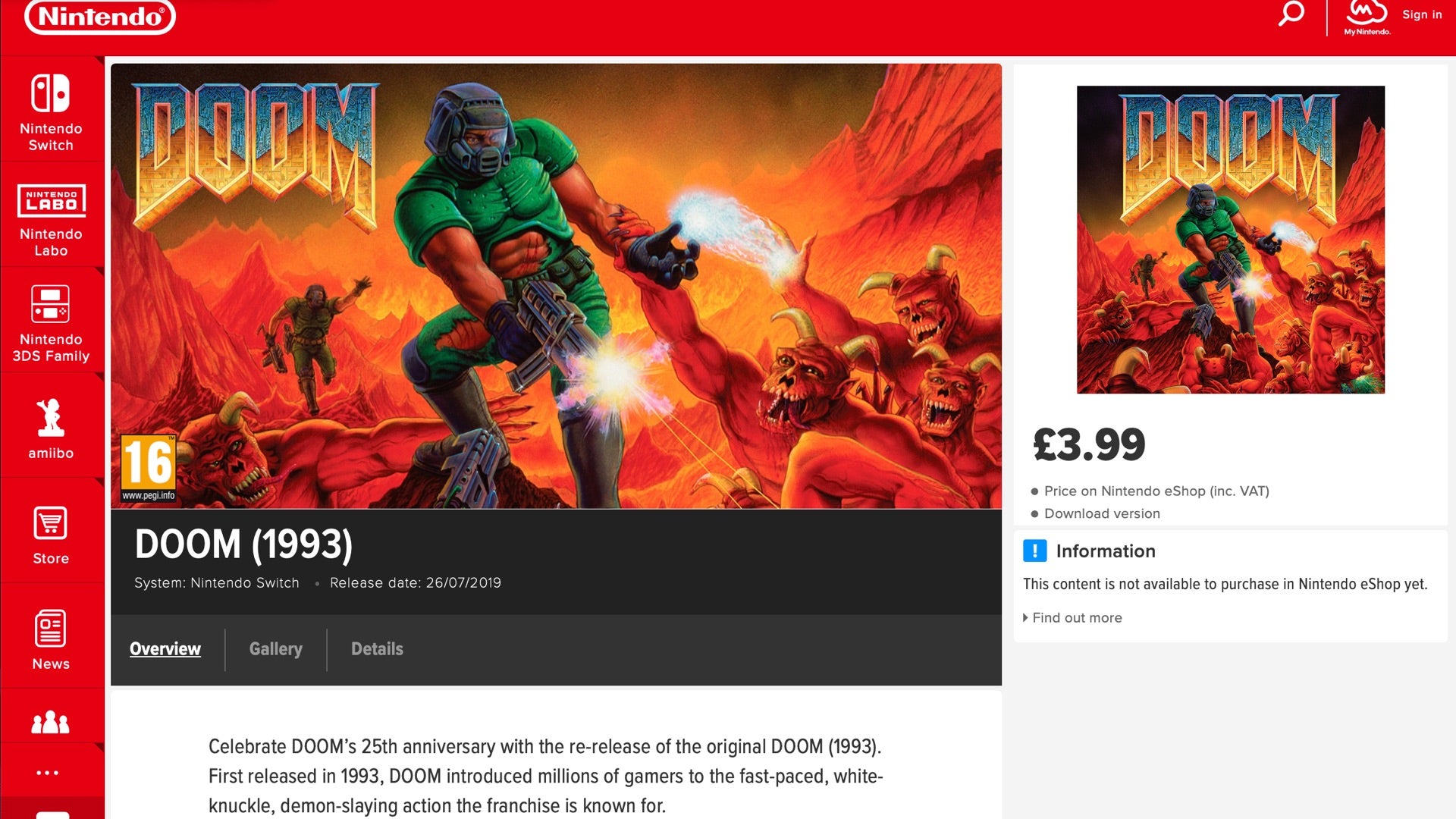 As for Doom 3, 2004's more horror-leaning reimagining of the 1993 original, that was listed on Switch with a slightly higher price tag of £7.99, with the Resurrection of Evil and Lost Missions expansion packs thrown in.
Although no official explanation has yet been given for the original Doom trilogy's sudden disappearance on Switch, it's likely that the games simply went live too soon. It seems reasonable to speculate that id had originally intended to reveal - and release - its Doom offerings for Switch at some point during this weekend's QuakeCon.
A quick glance at today's schedule reveals that a Doom Eternal keynote and subsequent Influence of Doom panel will start at 5pm in the UK/11am CT and 6pm/12pm CT respectively - so perhaps the mystery of the missing Switch Dooms will resolved during one of them.