HTC Vive will be commercially available in April
7000 more dev kits going out shortly.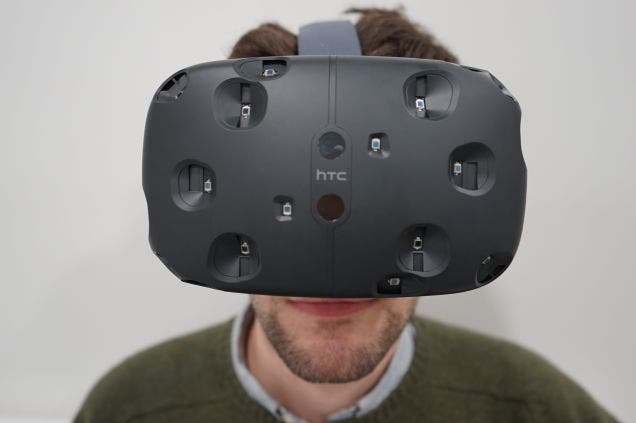 HTC Vive, the VR headset co-developed by Valve, is now slated for an April commercial launch.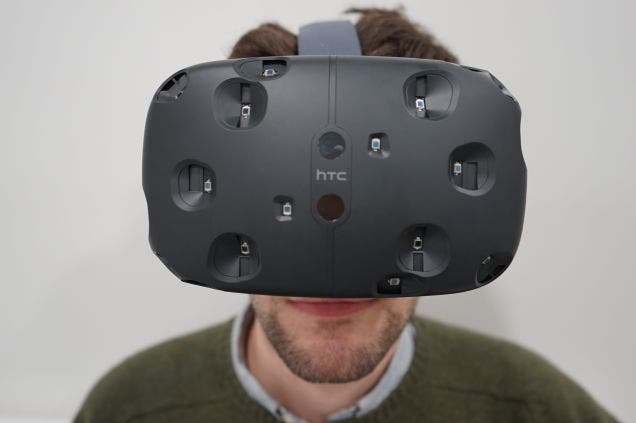 The manufacturer noted the new release month in a Facebook post. Previously it was planned for a "limited release" by the end of 2015 with a full launch to follow in Q1 2016.
HTC suggested the delay may be caused by the company's busy trade show schedule in the coming months. Or perhaps it's simply waiting for more developers to create games and software for it before the commercial launch.
"Since announcing the HTC Vive in March of this year we have focused on developing immersive content, refining both hardware design and user experience, and building relationships with new partners both inside and outside of the gaming industry," HTC stated. "In collaboration with Valve, we have been distributing the HTC Vive Developer Kits to developers and content creators, and are continuing to work with many other innovative companies to create content that spans gaming, entertainment, medical, education and retail. This includes hosting a developer conference in Beijing on December 18th, launching the second generation of the HTC Vive Developer Kit at CES and engaging audiences at key events including The Sundance Film Festival, SXSW, GDC and MWC while expanding our demo tours."
"We will be starting the new year by making an additional 7000 units available to developers, followed by commercial availability in April 2016."
Earlier this year at EGX London we called HTC Vive "the strongest proof of concept for VR yet."
Likewise, Eurogamer editor Oli Welsh "babbled excitedly" about his experience with it until he "looked stoned".
"I did feel like my perceptions had been altered in a way that taking the headset off didn't immediately reverse," he reflected. "It's that good."